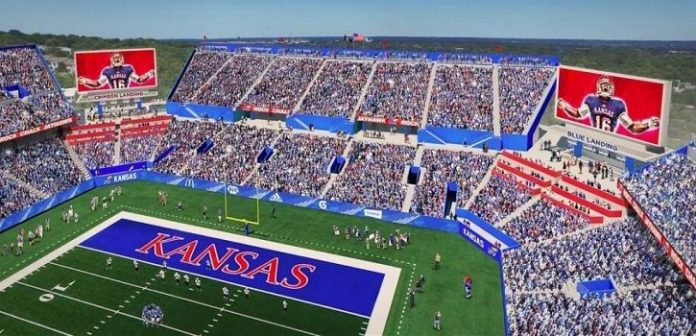 Kansas is determined to make sports betting part of the state's gambling activities. The state has a history of prohibiting most forms of gambling. Lawmakers in Kansas have new legislation that will hopefully include Kansas in the group of other states where the betting industry is already legal. After the US Supreme Court decision in spring 2018, several states have legalized sports betting, which has increased state revenues.
Kansas and the Future of Statewide Sports Betting
The Committee on Federal and State Affairs decided to give sports gambling a chance.
Kansas lawmakers filed an S222 to introduce a full gambling industry finally. Kansas will likely pass the law, although the law does not have much support or an execution plan. Casinos have been pushing for the legislation for some time now.
If several legal bodies approve the bill, the Kansas Racing and Gaming Commission can begin issuing licenses. As a result, companies that want to start offering wagers on sports game outcomes can pay for licensing.
Kansas plans to legalize collegiate and mainstream sports, permitting bettors to select several gambling options.
Kansas Sports Betting Licenses
Licensing fee regulations for Kansas are not yet set in stone. Generally, states introduce different amounts, starting at $100,000 and reaching $4 million in states like Pennsylvania. However, Pennsylvania has permitted companies to acquire poker, iGaming, and betting for $10 million each instead of offering individual licenses.
Another option would be to purchase a license and enter a third-party agreement, although this plan would have to be approved by the Commission. The taxation would be much smaller than proposed amounts in other places, with Kansas only gaining 6.75% of the total wagering revenue. All gambling proceeds will be deposited into the Lottery Act Revenues Fund; it is not clear how the funds will be used.
S222 also makes significant changes to the draft bills that are currently considered by providing a self-exclusion scheme in place to protect problem gamblers from engaging in compulsive gambling activities. Aside from that, operators would be responsible if they did not apply these self-exclusion regulations.
In January 2019, another sports gambling bill S 23, was introduced to Kansas. S 23 suggested an integrity fee equal to 0.25% of the total bets on an event. It is not likely that the bill will go through since many businesses do not support integrity fees.
Sports' gambling is expanding quickly in the United States. Over half of all US states are moving toward gambling legalization or already have options for legal sports betting.
Current Kansas Gambling Laws
Some types of gambling are lawful in Kansas, but more gambling activities are illegal. The Kansas Constitution provides more insight into which gambling activities are against state law.
Under Article 15, Section 3 of the Kansas Constitution, lotteries and the sale of lottery tickets are "forever prohibited" except for provisions allowed under Sections 3a, 3b, and 3c. Under these exceptions, these forms of gambling are legal in Kansas:
Bingo and instant bingo games conducted by licensed and regulated, non-profit religious, charitable, fraternal, educational and veterans organizations;
Horse racing, dog racing and pari-mutuel wagering on horse and dog races at state licensed and regulated facilities in counties where the voters have approved such racing and wagering; and
State-owned and operated lotteries, including lottery ticket sales and keno, played through the Kansas Lottery, casino-style gambling at Kansas casinos where the State owns the casino games and regulates the operation of the facility (currently available at Boot Hill Casino and Resort in Dodge City, Kansas Star Casino in Mulvane, and Hollywood Casino in Kansas City, Kansas), and play of electronic gaming machines (such as slot machines and video poker) at licensed racetrack gaming facilities (none are currently in operation).