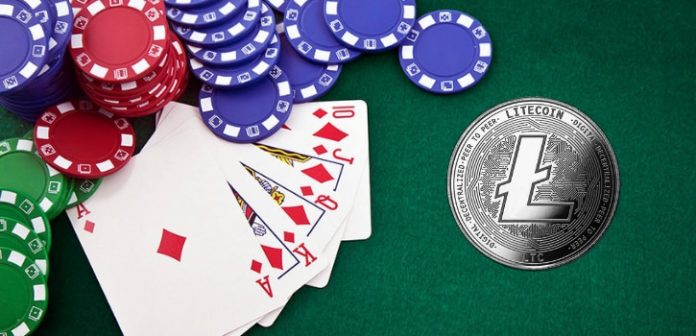 By now, nearly everyone has heard of Bitcoin. After all, Bitcoin has been all over the news lately. It is one of the earliest and best-known cryptocurrencies. People and businesses have used Bitcoin as an alternative to cards and cash as a way to move money around. A lot of people like cryptocurrencies because they represent transparency and anonymity.
One of the things people use Bitcoin for is gambling. People use the cryptocurrency to gamble online because it is easily transferable and anonymous. While gambling with Bitcoin, players are able to view the transactions. They can also receive payments in Bitcoin.
A newer type of cryptocurrency, called Litecoin, allows people to make faster and easier transactions. Also, transactions will be visible much more quickly on the distributed ledger system.
What is Litecoin?
Litecoin is very similar to Bitcoin. A specific encrypted protocol creates and transfers the Litecoin. Like all cryptocurrencies, there is no central authority managing it. All the transactions are transparent and visible to anyone on the distributed ledger system. There are some differences between Litecoin and Bitcoin. Litecoin processes a block of the ledger every 2.5 minutes. Bitcoins ledgers take 10 minutes to produce a block. This means that Litecoin has a much faster confirmation of transactions than Bitcoin. Many gamblers want their transactions to post as quickly as possible. Also, Litecoin uses a memory-based algorithm, which means it has more memory within its system than Bitcoin does. While Litecoin is faster and has more memory, it is also more expensive to operate.
The Success of Litecoin
Charlie Lee, a former Google engineer and Coinbase employee, introduced Litecoin in 2011. Coinbase is a digital currency exchange. At the time of its release, Litecoin was faster than Bitcoin. It also offered more coins than Bitcoin did. Litecoin experienced a massive amount of growth of its currency and reached the $1 billion mark in two years. Litecoin has adapted to new technology more quickly than any other cryptocurrency. One of the technologies Litecoin uses allows people to cancel transactions. This is something other cryptocurrencies do not do.
Why People Like Gambling with Litecoin
Not long after Litecoin hit the market, online gambling businesses started to accept Litecoin payments. To gamble on most websites, gamblers only have to find a proper venue and get an account set up. Once they deposit their money, the gamblers are free to gamble on whatever game they want. They can also place sports bets.
Gamblers also love using Litecoin because they are free to bet online even if their states don't allow online gambling. State regulations do not cover cryptocurrencies.
People who want to gamble online using Litecoin need to be aware of the gambling site they are using. They need to make sure that the online gambling website is secure. Also, they should make sure that the website posts the odds for the games. People don't want to waste their money at a website that does not advertise the odds of winning. Also, read the reviews of the website that allows people to use Litecoin. Make sure players have not had any trouble depositing or retrieving their winnings. Looking at expert reviews doesn't hurt either.
Finally, some gamblers want to store their Litecoin at the casino for future play. They should be able to find a feature for that at the casino or sportsbook. Most gambling websites have online wallets where players can store cryptocurrency for future play or future betting. If the casino or sportsbook has wallets, gamblers can store their cryptocurrency worry-free.
Disclaimer: All images are copyright to their respective owners and are used by USA Online Casino for informational purposes only.