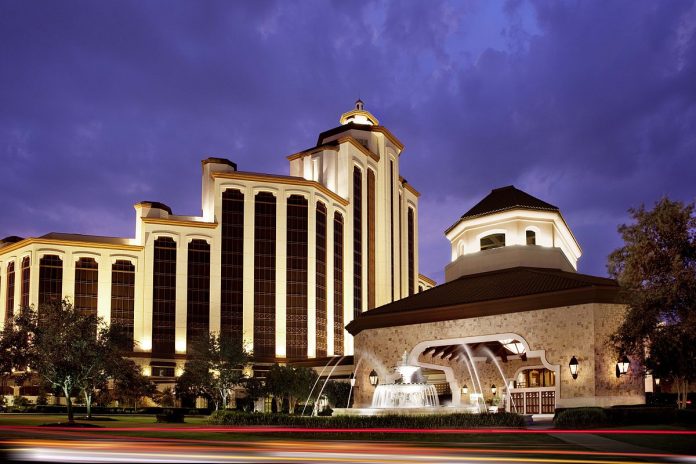 The recent hurricane season battered the Bayou State with two record-breaking hurricanes. Now Louisiana casinos are reopening after months of repairs.

The Gulf Coast
The cities along the Gulf of Mexico have long been battered by hurricanes for centuries, but this year's hurricane season has broken records. The effects of wind and sea surface temperatures mix in the Caribbean Sea to form a heady brew of storms – and hurricanes.
When they inevitably travel north, they build up intensity and energy until they hit land, and hurricanes often sweep through every coastal town from the tip of Florida to Corpus Christi, Texas. And Louisiana is caught in the middle, and is known as an infamous site of hurricanes like Katrina, which devastated New Orleans in 2005.
But this year set hurricane records as two separate hurricanes plowed into Louisiana, pummeling everything in their wake. And this year, Louisiana casinos were heavily damaged by Hurricane Delta and Hurricane Laura.
Casinos Battered
Hurricanes feed on water, and when they reached the Bayou State, they had plenty of fuel to feed upon. Many of Louisiana's casinos are located along waterways, including plenty of riverboat casinos.
In Lake Charles, the Golden Nugget and L'Auberge hotel-casinos were among the first casinos hit by the hurricanes. Hurricane Laura, the second hurricane in the one-two punch which left Louisiana reeling, tore the roof off the Golden Nugget with 150 mph winds.
Several land-based casinos in Louisiana suffered damage, but a riverboat casino was ripped from its mooring by the hurricane. The Isle of Capris Casino riverboat broke free and the heavy winds blew the boat into Calcasieu River Bridge on Lake Charles.
According to Lt. Robert Fontenot of the Louisiana State Police, the Isle of Capri riverboat is the only casino still closed, as it had damage to its engines which are still being repaired.
"The rest of the casinos in Louisiana have reopened, and no one had significant damage to report," Lt. Fontenot said.
Among the Louisiana casinos to reopen are the Golden Nugget and the L'Auberge, which were hit hardest by Hurricane Laura. The Delta Downs Racetrack/Casino in Vinton reopened as well.
2020 will be a red-letter date in history, not just for the coronavirus pandemic, but also the number of hurricanes to ravish the U.S. After Hurricanes Delta and Laura had their windy way with the Gulf Coast, they broke a record set in 1916. More than 10 tropical storms have made landfall in the U.S. this year.
Disclaimer: All images are copyright of their respective owners and are used by USA Online Casino for informational purposes only.