Daily fantasy sports (DFS) through sites, such as DraftKings and FanDuel, could soon be legalized in the state of Louisiana. The fate of the bill will soon lie in the hands of the voters after it acquires the signature of the governor, John Bel Edwards.

Voters' choice
In a 21-to-15 Senate majority vote, the bill, which was sponsored by Kirk Talbot, will be moving back to the House where it will then be given the green light to proceed to the governor's office for him to sign. The Senate's decision has approved the scheduled Nov. 6 statewide vote, which will allow Louisiana voters to have the final say on whether fantasy sports will be legalized in their communities and parishes.
The DFS Bill
This bill aims to do away with prohibitions against daily fantasy sports contests at the state level. Upon the governor's signature, a parish-to-parish referendum will then determine where the activity will be permitted. It also includes exemptions, such as not regarding daily fantasy sports as gambling and permission for participants to engage in amateur events and contests. According to the oversight role of the Louisiana Gaming Control Board, it will be able to put in place sufficient regulations that will govern daily fantasy sports contests, as well as its operators.
Although fantasy games played among friends and peer groups are already permitted by the state of Louisiana, the law remains silent on whether these games are indeed legal. Daily fantasy sports giants, such as FanDuel and DraftKings, offer daily games that are played among strangers as compared with providing setups that offer series or tournaments. As one of the states where DFS is still illegal, the success of even one referendum in its favor will necessitate the formal drafting of licensing, taxation, and regulatory framework.
Should voters approve the bill, it would still be a while, maybe one to two years, before they can legally take part in a game. This is because it will take time for the state to draft the required legislation and put it into effect.
Potential revenue stream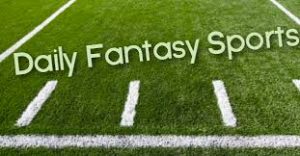 The successful passing of this bill has the potential to open up new tax revenue streams for the state, while, at the same time, relieve the constituents of some of the tax burdens. Even so, the bill does not clearly state how much tax is imposed on daily fantasy sports or how much operational fees will be expected from operators of these games.
Louisiana lawmakers will have to deliberate on this, as well as how the tax revenues the state receives from daily fantasy sports will be used. The state Gaming Control Board will also be in charge of drafting the rules regulating fantasy sports apps in Louisiana.
Several other bills were being looked at by Louisiana's lawmakers in their bid to expand the state's potential revenue streams. These include a bill on online gambling, as well as one on sports betting. However, these bills, which promote sports betting, have been scuttled and shelved for the time being.
With the U.S. Supreme Court overturning the Professional and Amateur Sports Protection Act (PASPA) on May 14, many states are getting ready to take advantage of this ruling. However, a closer look indicates that not all states are enthusiastic about legalizing sports betting. States that have casinos on tribal lands see this expansion as a threat. More conservative areas are gearing up to slow down and, maybe, bury the push for sports betting. It is a never-ending cycle of legislative meetings, committee meetings, and rejections of bills.
Disclaimer: All images are copyright to their respective owners and are used by USA Online Casino for informational purposes only.