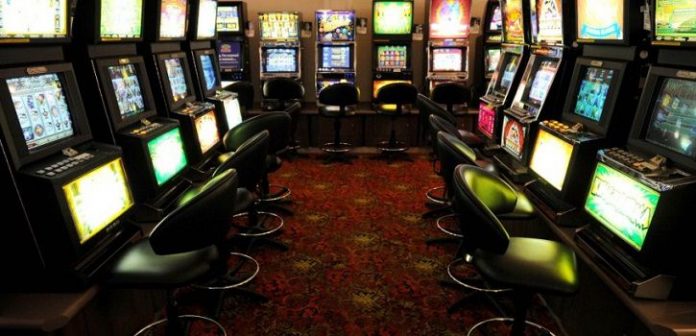 Video poker machines, affectionately called "pokies" in Australia, have been under a lot of fire as of late. Many people within the Australian press and the government deride the machines. There have been claims that they are addictive, and they ensnare thousands of people financially. They are also destructive to young people, they say. They start gambling on them because they are in places where they often go as part of their daily lives. Pokies are also blamed for the rise in the number of people who have become addicted to poker throughout the country. Australia already boasts more gambling losses per person than any other country in the world. Now, the pokie machine companies are fighting back. They say their games provide billions of dollars to Australia's economy each year.
Pokie Machine History
Pokie machines have been around since the turn of the 20th century. A man in the United States invented the Liberty Bell poker machine in 1895. The man, a mechanic from San Francisco, said he created the poker machines as a way to pass the time. While pokies took a long time to catch on, they eventually did. Interest in them spread from the United States to Europe, Asia, and Africa.
Australia adopted pokie machines fairly rapidly. But, it was not until the early 2000s that the poker machines began to pop up all over the country. Pokie machines can be found in shopping malls, grocery stores, airports, and movie theaters. In fact, they have become so prevalent, it is difficult to find a location that doesn't have one.
The Good Side of Pokies
Pokie machine manufacturers have said the machines add nearly $9 billion in value to the Australian economy each year. While each state generates its own taxes and laws regarding pokie machines, the overall economic effect is countrywide. Experts estimate the yearly tax revenue from the machines alone has exceeded more than $5.5 billion. This injection of capital, supporters argue, is the reason why Australia's social programs are doing so well. Poker revenue funds schools, hospitals, and other social programs. Each state can decide for itself how it will spend the money. But, in general, pokie revenue is spent as a benefit to the citizens of the area.
The manufacturers also point out that state governments have been counting on the revenue to prop up their social budgets. And, the amount of tax revenue from pokies continues to rise. Revenue rose in Victoria from $1.09 billion in 2019 to $1.16 billion by 2020-21. Pokies tax revenue in New South Wales rose sharply this year, from $1.5 billion to $1.8 billion. Queensland is expecting a 20 percent surge in its tax revenue, from $684 million to $819 million. It is apparent that states use the revenue from pokies to give their economies a needed boost.
The Argument Against Pokies
While pokies represent an interest or an entertainment for millions of Australians, they are also an addiction for thousands. Critics said Australia spent more on social service programs in the last 10 years than it received in pokie revenue. This is especially true of pokie machines and their effect on the mental health of problem gamblers. Critics have charged that, for many citizens, pokies are worse than crack.
It is unknown whether Australia will decide to scale back the pokie invasion throughout the country and risk losing revenue. The states may continue to allow pokies. They may also offer social welfare programs for those who have become addicted, especially to those people who are winning.
Disclaimer: All images are copyright to their respective owners and are used by USA Online Casino for informational purposes only.