Like a scene out of a Mission Impossible movie, a man wearing a prosthetic mask forged fake IDs, infiltrated casino VIP accounts, and stole $100,000 before being caught and arrested.

Identity Theft
John Christopher Colletti, 55, allegedly targeted members of casino VIP programs so he could steal their identities, create fake IDs, and withdraw cash advances from casino kiosks.
FBI Special Agent Julia MacBeth reported that Colletti purchased victims' personal information online, such as social security numbers and phone numbers, then used this data to create fake Michigan driver's licenses. He then donned a prosthetic mask resembling an elderly white male, then proceeded to rob the victims' accounts of large sums of cash.
Security camera footage allegedly shows Colletti entering MGM Grand Detroit wearing a prosthetic mask with a blue jacket, dark cap, blue jeans, and sunglasses. In 30 minutes, he managed to make 15 cash withdrawals totaling $30,000 before leaving the casino. He was reportedly dropped off by a taxi at Pegasus Taverna restaurant, where he changed clothing in the restaurant bathroom.
Busted
Colletti managed to perpetrate his scam 30 or 40 times over several months, amassing a tidy sum of $100,000 in the ongoing heist. He managed to get away with the theft so many times because of his prosthetic masks, which hid his identity from the casino security cameras.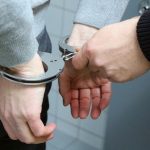 But Colletti was finally caught by Prairie Band Potawatomi Tribal Police at the Prairie Band Casino in Mayetta, Kansas. He was arrested for identity theft after security officers asked him for more information because he was withdrawing so much money.
After a botched attempt to change his disguise in the restroom, he was arrested outside the casino trying to get away. Investigators worked with the casino kiosk operators to connect the dots in Colletti's M.O. Footage from MGM Grand Detroit showed the masked Colletti looking at sticky notes on the back of different driver's licenses, which he also did in Kansas.
The sticky notes contained the victims' social security numbers and telephone numbers, which Colletti used to complete the cash withdrawals at the kiosks.
When investigators arrested Colletti, they searched him and found several counterfeit Michigan licenses in his pockets, along with $16,000 in cash and a casino voucher. They searched his rental car and found four prosthetic faces masks and clothing which matched the MGM heist.
A search of Colletti's car and storage unit uncovered 83 fake driver's licenses, 14 insurance cards, and various forged documents.  Investigators also found hundreds of MGM Grand casino receipts and mannequin heads with prosthetic face masks.
Colletti is being held without bail in Kansas until he can be returned to Michigan to stand trial.
Disclaimer: All images are copyright of their respective owners and are used by USA Online Casino for informational purposes only.