Many people have begun to notice that cryptocurrency has become a phenomenon, and they have begun to purchase or trade for cryptocurrency. Other branches of cryptocurrency and blockchain technology have been exploding as well. In particular, gaming sites have increased their use of blockchain technology to improve the way people are able to interact with sites that offer gaming technology, but with greater efficiency and transparency.
MECA Coin
MECA Coin is one of the newest cryptocurrency sites that uses blockchain technology to make online gaming as streamlined as possible. Currently, many online casinos are not trustworthy, according to the customers that use their services. These online users see gaming sites as having an undue advantage over gamers because they feel the house is stacked against them. However, MECA and other gaming sites are seeking to make the process of gambling much more straightforward through the use of a distributed ledger. This ledger would allow each transaction to be transparent. Customers of the technology report it adds integrity to a system that has not been truthful or valid for consumers.
Trust In Gaming with Blockchain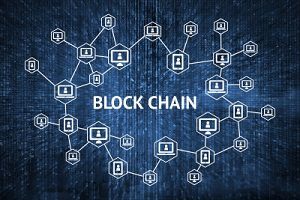 Because the market for online gaming resources is growing more crowded, the blockchain technology, combined with gaming platforms, may give the new technology an advantage over other gaming platforms. MECA Coin has stated that the confidentiality is a way for the companies to rake in the profits without really discussing whether the platform is giving the house an unnecessary advantage or whether the rules of the house are fair.
MECA Coin has been moving forward in its profile by stating it wants its blockchain platform and gaming to be automatic and transparent. This would allow gamers to see every transaction as it is being made, and all the transactions would be kept in the view of every gamer.
How the Casino Works
The casino uses the new blockchain technology to generate random numbers for its games with a security system that has three layers. All results are recorded and can be viewed on the public ledger. In addition, there are smart contracts between the casino and the players, so the player can be instantly paid. Human factors or employees are generally not involved, which means there are fewer chances for corruption. All transactions on the blockchain can be verified as well, in case anyone might have a question about a transaction.
MECA Casino, rather than deploying the same old games, has instead combined with ME2ON, a virtual game development company in South Korea, to create 3-D game templates. These have amazing storylines. If you want the traditional game, such as pulling a lever or pressing a button, they are also available. The casino instead is focusing on a more intensive gaming performance and is offering storylines, such as heroes and gods of Greek mythology, space travel and battles, and war games from the Middle Ages.
Currently, parts of MECA Casino are up and operating, including Texas Hold'em, baccarat, and blackjack. The interactive stories are scheduled to come out in the third quarter of 2019. The MECA Coin is used for all the transactions online, and it promises an exchange ratio of 1:1. In addition, customers of the casino can also be invited to become part owners of the casino, if they want, using MECA coin. The coin can also be exchanged for electronic cash, which can be cashed out for currency.
The casinos online that use blockchain represent a move forward in technology. Other online casinos should take note because they represent competition for the market.
Disclaimer: All images are copyright to their respective owners and are used by USA Online Casino for informational purposes only.