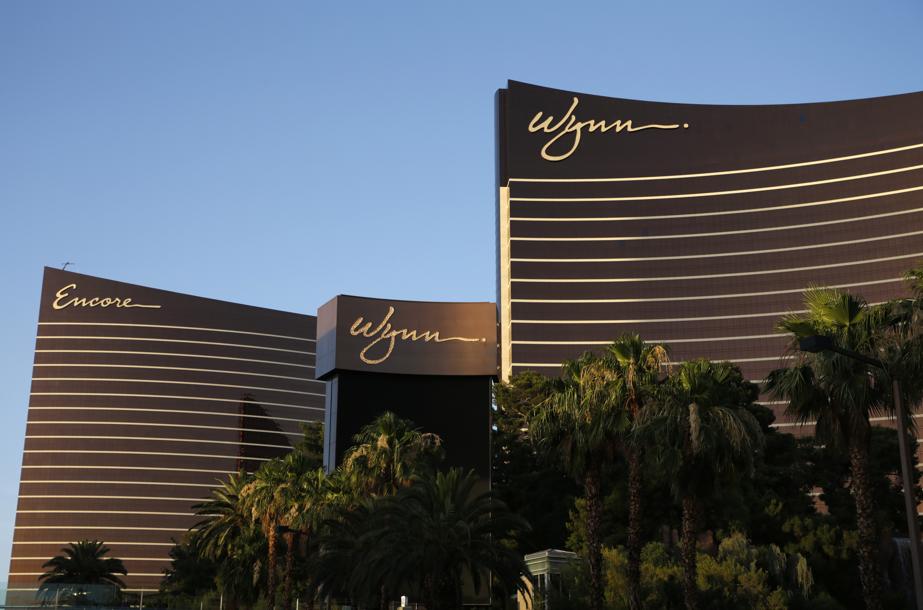 Despite a series of tumultuous ups and downs over the last year Wynn Resorts and its international holdings still appear to be an attractive investment for some. Last week the New York based hedge fund Melvin Capitol picked up a 5.13% stake in the embattled casino resorts operator.
A filing with the U.S. Securities and Exchange Commission has shown that the fund raised its stake from 0.5% to 5.13%, so that it now holds over 5.77 million shares, stating "The securities referred to above were not acquired and are not held for the purpose of or with the effect of changing or influencing the control of the issuer of the securities."

Wynn's troubled times
Wynn Resorts, once seen as the visionary leader of integrated casino resort development, has had a rough year to say the least. The global casino giant's problems began last February, when founder and CEO Steve Wynn was forced to step down amid mounting allegations of sexual harassment first reported by the Wall Street Journal.
Wynn, who has publicly denied the allegations, has been accused of almost a decade of sexual harassment in the workplace. The 76-year-old casino mogul and billionaire has been accused of exposing himself to massage therapists as well as making repeated unwanted sexual advances towards women who worked for him, including a $7.5 million settlement paid to a manicurist who has stated that Wynn pressured her into having sex with him on multiple occasions.
Wynn himself is a Las Vegas legend, overseeing the development of casinos such as The Mirage, the Bellagio, Treasure Island, the Golden Nugget and Golden Nugget Atlantic City and the Beau Rivage in Mississippi and is largely credited for reviving the Las Vegas Strip in the 1990s, turning Sin City into a family resort destination akin to a Disneyland in the desert. Wynn would go on to expand his empire oversees, opining up the Wynn Macau in 2006 and the Wynn Palace on the Cotai Strip in 2016.
Forced to step down as CEO of Wynn Resorts amid the allegations of sexual misconduct, Wynn was replaced by Matthew Maddox and quickly sold his 12% stake in the company for $2.1 billion. The move led to speculation that MGM was interested in acquiring the company and led Galaxy Entertainment, the Hong-Kong based casino operator, to pick up a 4.9% stake in the company last March.
Board reshuffle
Wynn's departure led to a quick reshuffling of the board, with the company appointing three women directors. The appointment of Dee Dee Myers, former White House press secretary under President Bill Clinton, and CEOs Winifred "Wendy" Webb of Kestrel Advisors and Betsy Atkins was a dramatic PR move designed to cast the company in a new light and placate worried investors after Wynn's departure.
At the same time, Elaine Wynn, who had been embroiled in an acrimonious divorce with Steve Wynn, and remained the company's largest shareholder, agreed to cap her ownership stake at 9.9% to further ensure calm.
Boston Harbour peril
But the company's problems didn't end there. Wynn Resorts $2.5 billion Encore Boston Harbour project in Massachusetts has been put in jeopardy due to the allegations against Wynn, with state regulators now considering whether to revoke the casino's gaming license. New CEO Maddox had put the property up for sale earlier this year buy was unable to find a buyer for the price Wynn Resorts was asking. Without a casino gaming licence, the Encore Boston Harbour is likely never to turn a profit.
Despite the ups and downs, however at least some investors still see Wynn as a good bet. This is thanks in large part to its Macau properties being extremely well positioned in a rapidly growing market. "If Macau continues to grow and Wynn Cotai continues to take market share, Wynn Resorts is primed to outperform rivals by a wide margin," writes Travis Hoium in the Motley Fool. No doubt the good folks at Melvin Capitol seem to think so too.