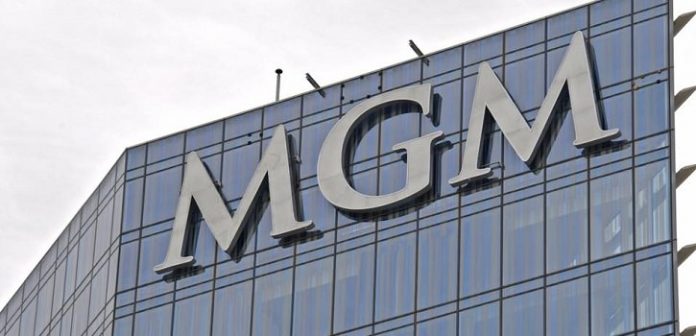 While gambling revenue in some locations is trending downward, gambling revenue in Maryland appears to be on the upswing, as gamblers flock to its casinos. Riding the wave of casino spending, the MGM National Harbor Casino is seeing a record year, with more than 42 percent in total casino revenue.

Gaming in Maryland
Compared with other states that have had casino gaming for decades, Maryland is a late-comer in the gaming world. The first casino in Maryland opened in 2012. The state had legal horse racing decades before casino gaming became popular. Maryland is currently home to six casinos: Rocky Gap Casino Resort in Flintstone; Horseshoe Casino Baltimore; Hollywood Casino Perryville; Live Casino in Hanover; Ocean Casino in Berlin; and MGM National Harbor in Oxon Hill.
MGM National Harbor is located a short drive away from Washington, D.C. The resort, which opened in December 2016, cost $1.2 billion to build. It has 308 rooms and more than 135,000 square feet of gaming space. The iconic performer Cher has been in residency in the theater since 2016 and has been a huge draw. There are 46 poker tables, 10 of which are high-limit. Pop slots, an online slots game people can play in the hotel, features free rooms and other prizes. There are also 2,800 slot machines and table games, such as blackjack, craps, roulette, and baccarat.
The Revenue Jump
The casinos in Maryland have been having an amazing year. In fiscal 2018, which ended June 30, Maryland's six casinos had a total of $1.679 billion, which was a record. The revenue of the casinos was up nearly 6 percent from July 2017. Out of that record-setting revenue, the state received nearly $500 million for the Education Trust Fund in fiscal 2018. In July alone, Maryland received $61 million for the trust fund. In addition to the fund, Maryland's casinos have had a positive effect on their local economies, which employ more than 7,700 people in all. More than 6,200 of those casino jobs are full-time with benefits.
The Growth of MGM Compared with Other Casinos
The revenue for Maryland's casinos was down overall for the month of July, which marks two straight months in overall decline for the casinos, after a record-setting May, where the casinos' revenue hit $156.5 million. While the National Harbor had a 15 percent jump in its July revenue, its closest competitor, Live Casino, was up 1 percent over the previous year, at $47.7 million. The other four casinos had mixed results. Horseshoe saw its July revenue fall 11 percent, at $20.5 million. Of the three smaller casinos, the Ocean Downs Casino, which is attached to a racetrack, reported a 34 percent increase in revenue from a year ago in July, at $8.7 million. Hollywood Casino reported a $6 million revenue in July, which is down nearly 7 percent from a year ago. Rocky Gap Casino grew slightly over last July, with $5.2 million in revenue.
The state government does not have an answer for why one casino is doing much better than the rest. But, economic forecasters point to several factors. The MGM is very close to Washington D.C., and that means it is drawing from a large metropolitan area. The National Harbor area, in general, has seen a giant jump in tourism compared with other areas of the state because it is new and the security is good. Baltimore's Inner Harbor, once the crown jewel of the city, has been prone to highly publicized robberies and shootings, which does not make tourists feel safe when visiting. All these factors may have contributed to the rise in MGM's earnings.
Disclaimer: All images are copyright to their respective owners and are used by USA Online Casino for informational purposes only.