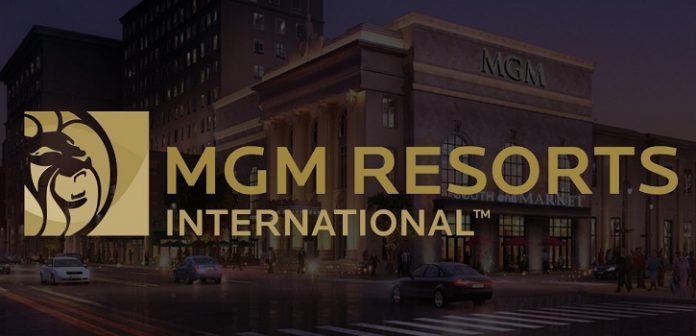 MGM Resorts International recently made Forbes' list as one of the Best Employers for Diversity in America for 2019. Forbes partnered with Statista, a research firm, to compile the yearly list by independently surveying over 5,000 employees. The employees were from companies that provide jobs to at least 1,000 people in the United States.
Survey participants were asked to provide their opinions on several statements concerning the topics of gender equality, age, disability, ethnicity LGBTQ+ and other general diversity topics pertaining to their specific employer. To ensure that the viewpoints of diverse groups were truly taking into consideration, the recommendations of women, elders and ethnic minorities were taken into account more than those from non-minority groups. Those who participated in the survey were also given the opportunity to evaluate other workers in their respective lines of work that stands out in terms of diversity, either in a positive or negative way.
Phyllis A. James, Chief Diversity, and Corporate Responsibility Officer for MGM Resorts International state, "We are proud to be recognized in Forbes once again for the gains we have made in embedding diversity and inclusion in our workforce, our values and culture, and our operations. For us this is a continuous business imperative central to our success as a highly productive, innovative enterprise, and as an employer, business partner and community citizen of choice. Inclusion is key to our future."
MGM does use traditional methods for recruitment, but in addition to these, MGM Resorts does hold and attend a number of inclusive recruiting events every year. These events help to  attract employees who can bring several experiences, skills, and backgrounds to MGM.
Employment for Women
MGM Resorts International also ranked #199 on Forbes' list of America's Best Employers for Women 2018. Forbes partnered with Statista for this list as well. More than 40,000 employees were surveyed. These employees were working for companies that employ no less than 1,000 people within the United States. The sample included over 25,000 women.
The survey measured sentiments of the participants about their bosses in several categories, including topics that are particularly relevant to women. In the survey, women were asked to rate their own bosses on subjects like family support, parental leave, flexibility, discrimination, representation, and career. Participants were also given the opportunity to evaluate other employers in their respective career fields. The survey also evaluated businesses in terms of diversity among top executives.
Currently, women make up about 51% of all employees at MGM Resorts. About 44% of MGM managers are women. The MGM Resorts Foundation is also in charge of organizing the Annual Women's Leadership Conference. The conference is one of the premier conferences devoted to the development of women for advancement and leadership in all facets of life. The 2019 conference will be held on August 27 and 28 at Las Vegas' MGM Grand. Once costs are deducted each year, proceeds from the event go to a nonprofit organization that specifically supports girls and women.
James also asserted, "Embedding diversity and inclusion into our workforce, culture, and operations has been a hallmark of corporate social responsibility of our company. A central aspect of our efforts has been gender representation. I am proud to work for a company that supports women's aspirations to reach their highest potential in business leadership and their communities. Our company has led gender diversity in the gaming industry and on the Las Vegas Strip. For example, MGM Resorts appointed the first and second woman presidents of Strip resorts, as well as the first female Executive Chief in the food beverage industry on the Strip."
Employees who finished the Forbes survey were contacted via email and asked to give anonymous feedback. Employers did not play a role in participant selection. The survey evaluated businesses from all industry sectors. The 300 businesses that received the highest total score were deemed the 2018 Best Employers for Women.
Disclaimer: All images are copyright to their respective owners and are used by USA Online Casino for informational purposes only.