MGM Resorts recently acquired the Empire City casino in Yonkers for $850 million, under the condition that they will be able to expand gaming options beyond the current slots and electronic table games. While casinos are legal in upstate New York (the Catskills, etc.), MGM wants to take a huge bite of that juicy Big Apple casino pie.

A Bite of the Big Apple
The Empire City casino in Yonkers sits on 97 acres of prime real estate containing the casino and the Yonkers Raceway horse track. Yonkers is in lower New York State, just an hour's drive from New York City. MGM hopes to take a bite of the Big Apple's gaming action once the state legalizes gambling in lower New York State.
Gambling has been traditionally kept far away from the city, mostly relegated to the Catskills, a popular holiday resort in mountainous upstate New York. But the Catskills are 4 hours from NYC, so most gamblers travel 3 hours to Atlantic City or the big tribal casinos in Connecticut (Mohegan Sun and Foxwoods).
With the recent relaxation of sports betting laws moving along the East Coast, MGM is well-positioned to take advantage of the new gambling laws. Soon they hope to offer the full range of casino gaming options, including classic casino card tables, roulette, craps, and more. Gaining a foothold so close to Manhattan, the most populous city in the nation, would be a gold mine for MGM.
Empire City casino has 180,000 square feet of gaming floor space, one of the largest in North America. MGM also wants to take full advantage of the sportsbook with the horse track immediately available at the casino site. In addition, MGM CEO Jim Murren recently explained that he wants to expand on what's possible on site with additional entertainment and conference space opportunities.
"Sports and live entertainment is a very big part of what we do," Murren said. "We are really differentiated in how we use sports and entertainment to have a conversation."
Red Tape
New York State legalized casino gambling in 2013 and allowed the establishment of only 4 casinos. Additionally, the state created a 10-year delay on issuing any new downstate licenses, in order to give the new casinos time to establish themselves. Too much overdevelopment too fast creates bubble economies and 'boom-to-bust' micro-cities.
The ban on new casino action downstate expires in 2023, and it currently stifles any chance for MGM to come out swinging in the new gambling ring. The Yonkers Raceway, which is currently part of the Empire City property, is unable to operate a sportsbook as well.
Genting Group operates the Resorts World Casino in Queens, one of NYC's 5 boroughs. This casino may be better positioned than MGM's property in Yonkers, but both casino operators struggle with the limitations of the current moratorium on new casino licensing.
MGM and Genting have both offered hundreds of millions of dollars in licensing fees if New York State would be so kind as to lift the gaming ban early.
Sports Mecca
In addition to all the glitz, glamour, revenue, and jobs created by any new casino project, NYC is home to the richest sports franchises in the country. New York City is home of 5 major league sports teams representing baseball, basketball, hockey, and 2 football teams, the Giants and Jets.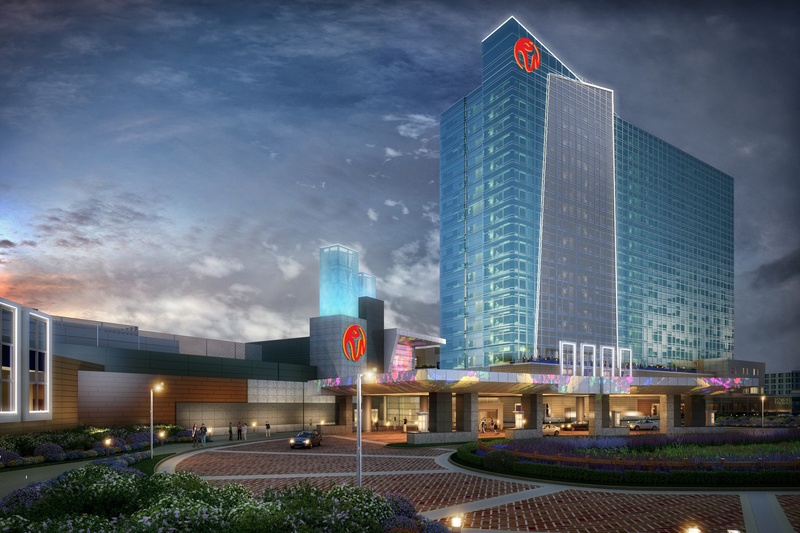 But the Yankees, Knicks, Giants, Jets, and Rangers will all have to wait to star in sportsbooks in the city. The state legislature has only legalized sports gambling to upstate casinos, which is why MGM is pressing for early access.
While the upstate casino resorts in the Catskills have gone through a series of shutdowns and buyouts, the Big Apple is ripe for the picking. And MGM is well-positioned to grab the low-hanging fruit.
Disclaimer: All images are copyright to their respective owners and are used by USA Online Casino for informational purposes only.