Michael Jordan dominated the sport of basketball, and his gambling is the stuff of legends. Now, Jordan applies his golden touch as an investor and special advisor to DraftKings.

Competition Problem
Jordan's gambling took on a life of itself on and off the court. He would gamble before and after games, in the locker room with teammates, and even on the bus between games. His competitive nature lead him to try his hand at golf and baseball, but basketball was where he left his mark.
Many believe Michael Jordan has a gambling problem, but he insists he has a "competition problem." In the Netflix documentary The Last Dance, Jordan's gambling was clearly woven in between every aspect of his career, to the point where he was criticized for gambling before major tournaments.
But gambling never affected his performance, even if it left a huge dent in his wallet, as he often made six figure bets. Now, Michael Jordan has become an investor and advisor for sports betting and fantasy sports giant DraftKings.
Strategic Advice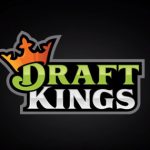 DraftKings announced Jordan was joining the company to provide strategic advice and guidance to the board of directors. DraftKings CEO Jason Robins was excited to have Jordan on board.
"Michael Jordan is among the most important figures in sports and culture, who forever redefined the modern athlete and entrepreneur," Robins said. "The strategic counsel and business acumen Michael brings to our board is invaluable, and I am excited to have him join our team."
MJ was not only a sports figure, but a cultural icon and major influence on young people. From clever ad campaigns urging kids to "Be Like Mike" to the hundreds of millions he raked in for his Nike Air Jordan shoes, Jordan was a household name.
As a businessman, Jordan is equally as competitive, and he became the richest athlete in the world after his basketball career was over. Some say he has the golden touch, and DraftKings' stock already jumped 13% upon Jordan joining the company.
After sports betting became widely legal in the U.S., sportsbooks exploded with new action both online and on land. Jordan will receive an equity stake in DraftKings for his expert advice and guidance.
Disclaimer: All images are copyright of their respective owners and are used by USA Online Casino for informational purposes only.