Migrants find themselves vulnerable to many types of harm in their host country, including trafficking, violence, financial exploitation, and racism. But a new study also shows they are also vulnerable to problem gambling.
Studies show that the main reasons for their vulnerability are language barriers, social isolation, homesickness, and lack of knowledge of the available help options for gambling addicts.

Coping Mechanisms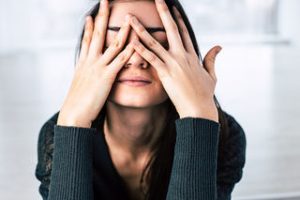 According to research conducted by Dr. Stephanie Bramley of King's College London, gambling is often a coping mechanism for migrants. Social isolation, language barriers, low wages, and other factors play a key role in possible addictive behavior.
According to Dr. Bramley, some migrants gamble "to escape a culture of stress, or of loneliness or feeling homesick," she said, "or they might gamble to supplement their income."
While each migrant is different, they share common factors which place them at risk for problem gambling. Migrants often come to the UK and other areas of Western Europe for a better life, and to some, gambling may seem like easy money. When faced with low wages and social isolation, the temptation to gamble can be too strong.
Betting Shops on Every Corner
Adding to the problem is the easy access to gambling in the UK. With betting shops on every corner, especially in poorer areas where migrants live, gambling is literally everywhere they look. The temptation may be too strong to pass up, and the problems develop when the gamblers don't understand the consequences of their actions.
While regular gambling in moderation is not likely to be a problem, at-risk people can be more susceptible to addiction if they see gambling as 'an easy way out' of poverty. They often don't understand that gambling is meant to be a way to use disposable income for entertainment – not as a financial improvement tool.
The most risky type of gambling comes in the form of fixed odds betting terminals. These machines can be especially dangerous for migrants, as they can be used with no intervention from betting shop staff.
These sports betting terminals even offer multiple languages, which can easily pull in migrants with too much too lose. Even someone with no English can use these machines, and the staff won't be able to communicate with them if they start to go too far with their gambling.
The Most Vulnerable Groups
Studies also point to groups of migrants who are the most susceptible to gambling addiction. According to the community gambling support charity Betknowmore, many of their clients with gambling addiction come from Eastern Europe, and Muslim countries especially.
While gambling might be forbidden by religion for a Muslim, a Muslim migrant faces bigger problems if they start gambling. The feelings of shame and the stigma of admitting they need help can make their situation more difficult.
Also, regardless of the beliefs or background of a migrant individual, they can face even greater shame if they develop a gambling problem when they are meant to be sending money back home to family.
"That's going to have connotations not just for yourself but also for the family you're supposed to be supporting as well," Dr. Bramley said.
There is Hope
The community support group Betknowmore is one of the ways a migrant with a gambling problem can seek help. The charity focuses on assessment, support, and treatment of those with gambling problems.
They operate a free helpline to get in touch with a counselor, or to make an appointment. Their website offers "quick, tailored and holistic support" for those in need. They also extend their hand to involve family members in the treatment as well, in order to foster a supportive family environment.
The UK Gambling Commission also takes an active role in educating people about responsible gambling through their annual Responsible Gambling Week. The Gambling Commission also levies fines on betting firms which violate gambling laws, and they provide industry oversight in order to keep gambling addiction in check.
Disclaimer: All images are copyright to their respective owners and are used by USA Online Casino for informational purposes only.