There were many supporters of sports gambling who figured that as soon as the Supreme Court decided that gambling was going to be an option across the nation, Minnesota would be one of the first states to legalize it. While the May 2018 decision by the Court came too late for the Minnesota legislature to pass a bill in the 2018 session, there were high hopes that it would be taken up as soon as the legislative session started in January. However, that has not happened yet. Luckily for fans of sportsbooks, it appears that negotiations have begun that would allow Minnesota to join the ranks of the states that have legalized sports betting.
Gambling in Minnesota
Currently, there are a few forms of gambling in the state that are legal, but compared to some of the surrounding states, as well as Canada, Minnesotans do not have as many options. Pari-mutuel on horse racing is allowed in the state. There is also a poker club at Canterbury Park, which is a racino offering horse racing and table games, as well as poker. Gambling is legal if it is for charity, such as bingo parlors. There are also tribal casinos in Minnesota. Minnesota also has a state lottery that allows in-state games, and multistate games such as Powerball.
Since 2015, there has been great debate in the Minnesota legislature whether or not to legalize sports wagering. Most Minnesotans did not feel it was worth taking up legislative time to debate, since the federal government had banned it in 1992. Now, however, it seems the debate has been reignited.
What Might Be in the Bill
The proposed gambling bill is still in the negotiation stages, but legislators have some ideas on the direction sports gambling could take. Since Minnesota already has a Minnesota Lottery governing structure in place, the state could simply run sports betting options through the lottery system. Other countries, especially Canada, have found this to be a profitable way to run sports betting.
Other states in the United States have legalized gambling at casinos and racetracks in their states. Some of the racetracks, such as Canterbury Park, already have machines in place for slots, so putting a sports kiosk in would not be much trouble.
Chances of the Bill's Passage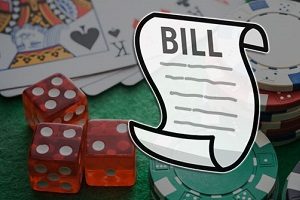 There are several hurdles that the bill must go through in order to be passed. Perhaps the biggest problem will be getting an agreement from the tribal casinos already operating in the state. There are currently 11 tribes in the state that have agreements with Minnesota for gambling facilities. While these tribes would not have to be consulted about an agreement for sports gambling, they could make it difficult for commercial ventures to get off the ground. Legislators have commented that if sports gambling are legalized in Minnesota, the tribes should also be allowed to have it.
One of the hurdles between Indian casinos and the legislature could also be over mobile betting. Currently the tribe can offer many gaming options, as long as they are on the reservation. However, if the legislature approves online and/or mobile gambling, that would also need to be negotiated with the tribes. Several states that have already legalized sports betting have gotten around this provision by stating that as long as the servers that are handling the gaming traffic are on board, it is considered tribal gaming. New Jersey mobile gaming laws allow tribes to locate their servers in a town close to a reservation, for example.
In addition to the expected pushback from the tribes, the legislature may also need to deal with an anti-gambling conservative wing of the legislature. These legislators have complained for years that there is already enough gambling in the state, and sports' betting is not necessary. It remains to be seen what the Minnesota Legislature can design that will satisfy everyone.
Disclaimer: All images are copyright to their respective owners and are used by USA Online Casino for informational purposes only.