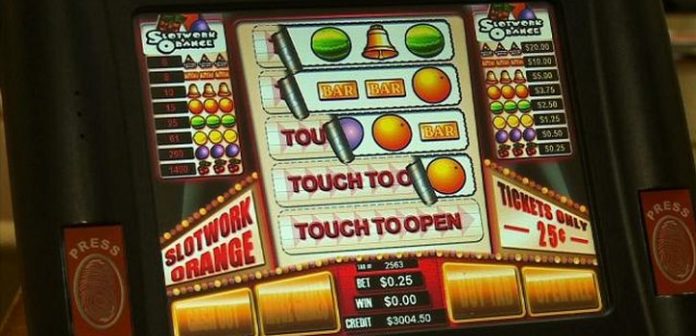 Minnesota, one of the states that have legalized electronic pull-tab games, has seen their profits on the venture increase by 80% in the last fiscal year. The revenue from electronic pull-tabs alone rose to $360 million. While pull-tabs got off to a slow start in the state six years ago, they have come on strong lately.
What Are Pull-Tab Games?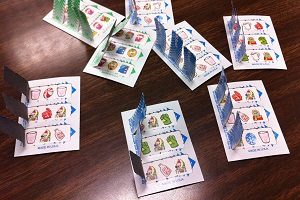 Pull-tabs are a type of gambling ticket. Usually, rather than scratching off tickets to reveal a winner, pull-tabs have several layers. The paper layers have symbols hidden beneath a tab that can be pulled open. A winning ticket is one in which all of the windows are open to reveal a combination. Like regular scratch-off tickets, pull-tabs are turned in for cash prizes. Just as there are different denominations of scratchoff tickets, there are different denominations of pull-tabs. In general, while scratch-off tickets can sell for as much as $100, usually pull-tabs prices begin at 25 cents and end around $5. Pull tab prizes top out around $5000, while winning scratch-off tickets can be as high as a million dollars.
Electronic Pull-Tab Games
Electronic pull-tab games were first introduced in 1990. There are only a handful of states that have allowed electronic pull-tab games: Minnesota, Virginia, Pennsylvania and North Dakota. Usually, electronic pull-tab games are done on small screens, much like a tablet. The touchscreen interface allows people to choose which game they want to play, and allows them to "pull" the tabs to see if they won. The "winners" and "losers" are decided by a random number generator, much like slot machines. Some states do not use random number generators, instead giving the handheld tablets a series of sets. The number of sets each tablet gets vary from 7500 to 25,000.
The Changes in Minnesota
The pull-tabs have had several versions in Minnesota since 1990, and none of them have been very popular. The newest pull-tab games were legalized in 2012. The new version of the games has more of a video-game like quality, which has made the games more interesting for younger players. Minnesota vendors have also made the games incorporated with video and audio, which has livened up the play. In addition, rather than control of the pull-tab games being in a shop, all of the pull-tab games in Minnesota that are electronic are controlled by the gaming control board. This gives the games an air of authenticity and fairness that other states may not have.
All of the changes in electronic pull-tab gaming in Minnesota mean big profits for the state. According to the gaming control board, earlier electronic pull-tabs failed because there were not many venues where the games could be played across the state. The control board also noted that once people had played the same electronic games a few times, they wanted something new, which wasn't offered. The public quickly lost interest in playing the same boring games over and over.
When the gaming commission in Minnesota gave the rights to electronic pull-tab games to a private company in 2012, things changed. The private company, called Pilot Games, pledged that the funds from the pull-tab electronic games would go to pay for a new football stadium. The Minnesota Vikings needed a new stadium. This generated some interest, especially when Pilot Games began promoting new, interactive, fun electronic pull-tabs. The games continually change, which keeps players interested in the game. Also, Pilot Games opened new locations for the pull-tabs in different areas all over the state to allow more access to the games.
The results are impressive. With the revenues coming in from pull-tab sales, the state will be able to pay off the mortgage on U.S. Bank Stadium early. They will save an enormous amount of money in interest payments. Electronic pull-tabs have been very successful in Minnesota.
Disclaimer: All images are copyright to their respective owners and are used by USA Online Casino for informational purposes only.