Per Eriksson, president and CEO of NetEnt, was recently fired, just a few weeks after the company reported its financial results for the fourth quarter. Operating profits declined 3.9 percent year-on-year. The online casino supplier's results did not meet expectations and as a result, Eriksson was asked to step down from his role as chief executive officer, a position he has held since 2012.
NetEnt's Board of Directors said the plan is to replace the former executive with someone who has the vision to drive the company toward growth in the long term. In the interim, Therese Hillman, chief financial officer, has been appointed acting CEO.

Eriksson's Contributions as Chief Executive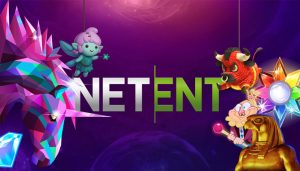 Eriksson made numerous positive contributions to the company while he held the highest position in the company. He successfully expanded NetEnt into the United States and other markets and grew the product portfolio for the leading software provider. Eriksson considered himself an innovator and had the ability to make NetEnt thrive for many years in the competitive online gaming space.
CalvinAyre.com interviewed Eriksson last year. During the interview, he said, "For us, it is trying to be different and innovation is key for NetEnt. We have a vision that we are driving the iGaming market. Therefore, you need to push yourself all the time and never be pleased with what you have delivered. You need to think one year ahead all the time and push yourself."
At this point, however, the company has been forced to leave three markets: Australia, Poland, and the Czech Republic. The departures were caused by a lack of innovation that was caused by restrictions in gaming laws in these countries. The result was a dip in NetEnt's revenues.
NetEnt has become rather infamous worldwide, with its offerings across multiple channels, such as jackpots, table games, and well-known brand titles, and slots, such as Asgardian Stones, Aloha! Cluster Pays, Gonzo's Quest, Mega Fortune, and Twin Spin Deluxe. Hotline was one of its recent launches.
Vigo Carlund, chairman of the board, stated the organization needs a leader who will reverse trends and be a driving force for growth within the company. Carlund added the company's overall performance is in large part because of the growth of the online gaming market. This market has transformed the industry, he says, by making the migration from offline environments. In this operating structure, NetEnt was able to reach its true potential.
Carlund said these critical changes will enable the group to continue to create premium solutions for online casinos. In the future, he says NetEnt will continue to be a true pioneer in the ever-evolving online gaming market. The search for Eriksson's replacement doesn't necessarily mean NetEnt is not performing up to par. On the contrary, in regulated markets, performance has been just fine. The board says that it is unhappy with the overall performance, and that is what led to the decision to remove Eriksson. Before joining NetEnt in 2012, Eriksson headed up Dell Europe, Middle East, and Africa.
NetEnt Shares Dip After Eriksson's Departure Was Announced
Shares of NetEnt stock took a nosedive after the company announced Eriksson's departure. That is not unusual, though, since upper management changes often serve as a harbinger of change in the company. And, this can make some investors and analysts uncomfortable. NetEnt will likely find a replacement soon, and reassure its shareholders that the board has a solid plan to lead the company toward a more positive future.
In Stockholm, shares of NetEnt AB (STO: NET-B) traded down 10.53 percent after the CEO's dismissal became public. This is a sharp drop, at SEK38.42 per share.
Disclaimer: All images are copyright to their respective owners and are used by USA Online Casino for informational purposes only.