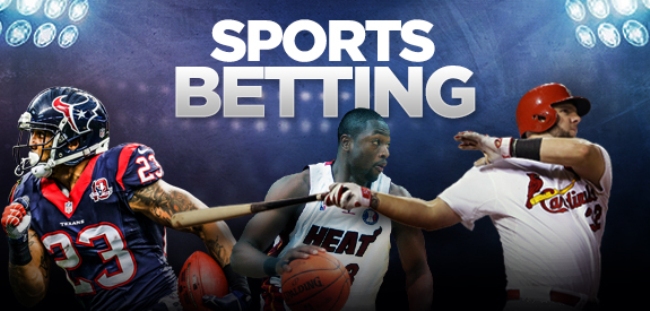 According to the Sports Business Journal, Asia is an important market when it comes to sports betting. In line with that, Brett Yormark, CEO of Brooklyn Nets, thinks the ownership structure of the team will be advantageous for them in terms of retailing sponsorships on the world's largest continent.
SBJ pointed out: "For those selling and marketing sports media and sponsorships, the imminent legalization of widespread bookmaking is like a map to buried treasure."

The Tsai Effect
Yormark is just recently back from China, where he talked to investors about advertising and sponsorships. This trip was prompted by Joseph Tsai's acquisition of 49 percent of minority support in the team. Tsai is a co-founder and executive vice chairman of the Chinese e-commerce giant Alibaba. His recent purchase of stakes in the team gives him the option to have a controlling interest in the franchise in 2021. However, the responsibilities regarding basketball or business operations will remain with Mikhail Prokhorov until he decides to sell his majority stake.
Tsai was born in Taiwan. The entrepreneur got his undergrad and law school education at Yale University, and he also has Canadian citizenship. It can be said that he has a rich background in athletics. He played lacrosse and football in high school. He was also a pickup basketball player in college and has been an avid fan of the National Basketball Association (NBA) for years. His career in business was what led him from New York to Asia.
Tsai has expressed his desire to direct the franchise with coach Kenny Atkinson and general manager Sean Marks. He has also planned to bridge his Asian business connections into international opportunities for the Brooklyn Nets.
People love the NBA in Asia
Currently, Asia is the gambling market for gambling. One reason Adam Stern, NBA commissioner, is pushing legalizing sports betting is the NBA's popularity in China. The NBA opened its Weibo account in 2010, and it has since found success. Its account on the social media platform has garnered more than 33 million followers. It also had 2.9 billion views during the June playoffs.
David Shoemaker, chief of NBA China, said that basketball has never been more popular in China. He also shared that the organization wants to build on the extensive basketball and youth development efforts the NBA has already undertaken in China.
The NBA has already reaped a lot of benefits since it began creating partnership deals and boosting its social media presence in China. In fact, in 2015, NBA sealed its largest international partnership yet. This partnership worth U.S. $500 million is with Tencent, a Chinese tech giant.
Right now, the NBA is the most-followed league online in China. It is discussed seven times more than the top three European soccer leagues altogether, and it also has five times more followers.
The Advantage of the Nets
After Yormark returned from his meeting in China, he visited London to get familiar with the sports-betting industry there.
Yormark shared: "Look at the size of the market in China and our new ownership there,"
"We see a real upside on sports betting, and we're going to take advantage of it."
Working Toward Globalization
Under the supervision of Prokhorov, the Brooklyn Nets have always had this aim of eventually becoming a franchise for the world. It was also this goal that motivated the team's early decisions. Unfortunately, because the team has been unsuccessful, the path toward that goal was derailed. However, with Tsai now on board, The Brooklyn Nets are again hopeful about that global aim.
Disclaimer: All images are copyright to their respective owners and are used by USA Online Casino for informational purposes only.