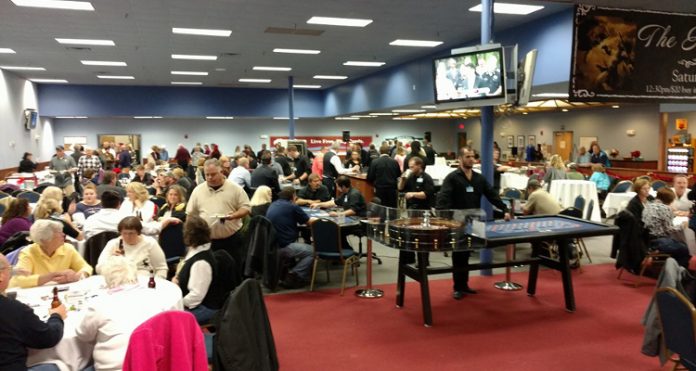 In September 2019, the city of Concord, New Hampshire, officially welcomed its first charity casino. Owner Andy Sanborn, who has been running a small gambling room in the basement of the Draft Sports Bar & Grill for a while, says he cannot be happier. "If you're going to ask a community to embrace something, the promise has to be, 'You embrace it and we give back,'" Sanborn said. "Our goal is to truly give back to those who are giving. An operation that is embraced by the community can literally give millions of dollars to charity – that's real help."
While gambling is technically illegal in New Hampshire, the state is also the only one in the country that allows charity gambling. In simple words, this means that businesses are allowed to run gaming rooms as long as 35% of the profits are donated to a pre-determined charity. The only other rule is that bets cannot be higher than $10.
This might sound like a small number, but since Concord's gaming establishment opened, it has generated over $50000 for charity and over $12,000 in taxes by the state. That's not an insignificant number and it's one that will only continue to grow.  

A Bright Start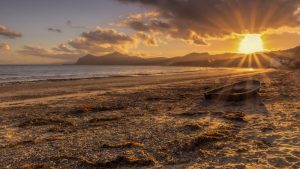 The state of New Hampshire has 14 charity gambling establishments, and so far Concord is producing only a small percentage of the revenues the rest are generating. For example, the Boston Billiard Club & Casino in Nashua had revenues that reached over half a million dollars in September alone. In comparison, the establishment in Concord is just bringing in pennies.
Of course, size matters here. The Draft Sports Bar & Grill is not a large space so it doesn't have a lot of slot machines or tables available, though it offers electronic Lucky 7 machines, Poker, and Roulette. That means that, at any given time, only a certain number of patrons can be playing and betting. That aside, the revenues at the Draft Sports Bar & Grill have been steadily growing.
Back in July, total revenue was just above $20,000. In September, the numbers were over $31,000. That's a surprisingly rapid growth that should continue, especially since the casino just opened a second room to add more games and is hoping to expand even more in 2020.
Finding a Legal Loophole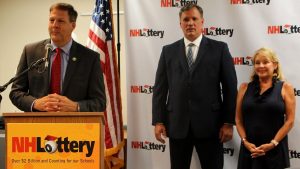 Charity betting might sound strange, but it's a system that benefits both the state and local charities that would otherwise not see much direct money from the community. In small towns or areas plagued by economic difficulties, every penny counts – especially when those pennies are in the thousands of dollars. In 2018, charities in New Hampshire received over $9 million from revenues generated by charity betting establishments.
Because charity gambling works on a cash-based system, government officials have complained that regulations aren't always respected. The state received $2.7 million in taxes from these establishments, but it's hard to tell if the numbers are correct or if the government is being short-changed when tax time rolls around.
And while legislation has been put in place to keep track of the money that moves through these establishments, it's just not an easy process to keep track of.  In an effort to keep things transparent, the New Hampshire Lottery is auditing all 14 charitable betting establishments.
According to Charlie McIntyre, executive director of the New Hampshire Lottery, "The New Hampshire Lottery has a responsibility to establish a sports betting system that is effective, efficient and well-regulated."
Disclaimer: All images are copyright to their respective owners and are used by USA Online Casino for informational purposes only.