New Jersey's gross gaming revenue (GGR) has expanded greatly in the past year, and sports betting exceeded Nevada's several months in a row. However, local gaming lawmakers plan to limit gambling expansion in the Garden State to avoid sudden changes in fortune which might cause major profit shortfalls.

Limited Potential
According to a study by Rutgers University, New Jersey gaming has grown to a level that it can't sustain forever, and experts are concerned about the limited potential inherent in sudden and massive growth.
The New Jersey Division of Gaming Enforcement (NJDGE) agrees with Rutgers' findings, and has taken measures to limit the expansion of the gaming industry in the state – for its own good. The NJDGE may consider imposing a limit to the number of physical properties that offer gambling in the state.
Atlantic City is the linchpin in the New Jersey gaming market, and has contributed to the lion's share of gambling profits in the state. And AC is no stranger to bubble economies and their tragic results.
Atlantic City began as a resort town which offered boardwalk/beachfront entertainment for those looking to escape their East Coast metropolis for relaxation. The city experienced a sudden boom during the Prohibition Era, when it offered underground 'speakeasy' liquor and gambling for an enthusiastic public.
But after the end of the Roaring Twenties (and Prohibition), the AC speakeasy lost its mojo. The resulting market collapse turned the city into a crime-ridden dump over a few decades. But after introducing legalized gambling in New Jersey in the 1970s, the city once again started to blossom, becoming a major East Coast gaming mecca.
Expansion Not Wise
The study by Rutgers recommends that no more casino properties should be developed in the region, as the New Jersey casino market is near saturation. The crowded Northeast casino market signals the end of the boom period of recent years.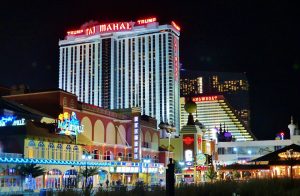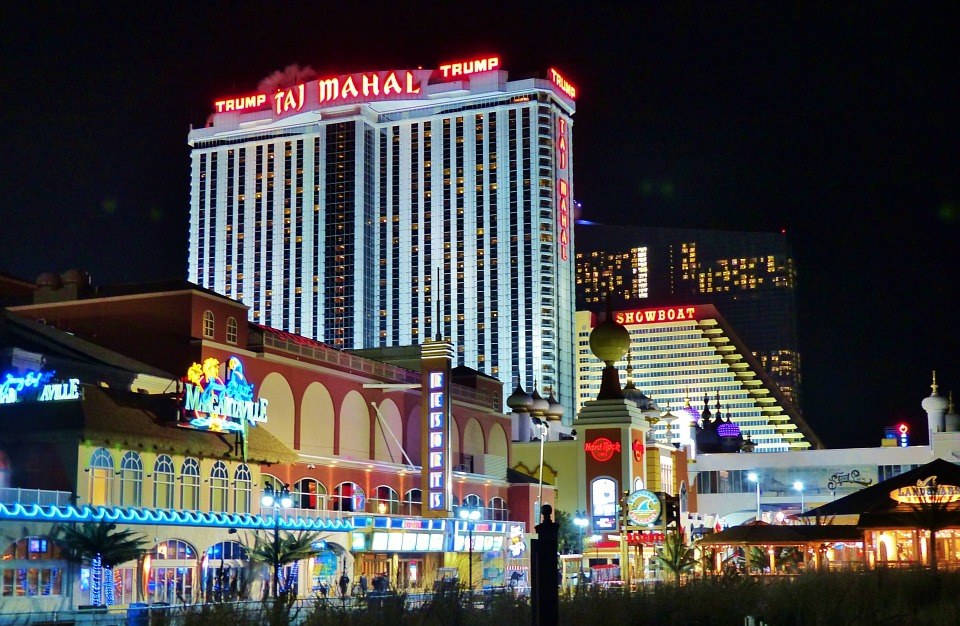 With the simultaneous expansion of gambling in New Jersey and tribal casinos in Connecticut (Mohegan Sun, Foxwoods, etc.), local experts suggest caution to avoid overdevelopment – which would lead to a market crash. Encore Boston Harbor has also raked in huge profits since opening.
After the global financial crisis in 2008-2009, several Atlantic City casinos went belly up; most notably, Trump's Taj Mahal. After losing over $300 million after purchasing Taj Mahal, billionaire investor Carl Icahn sold the closed casino to Hard Rock International. HR sank another $375 million into renovating the Taj Mahal and rebranding it. Hard Rock's gaming books showed record profits for the region, mostly after sports betting was legalized in New Jersey.
History shows us that a bust often follows a boom, and experts warn that caution is needed to prevent it from happening in New Jersey. Economics expert Jim Johnson expressed serious concern over the challenges New Jersey's gaming market now faces.
"The trendlines suggest things are going to be down," Johnson said. "The Atlantic City casino industry is vulnerable to challenges from within, and competition from outside the state. The data is really stark."
As everyone scrambles for a piece of the gaming pie, not all casinos will come out winners. A typical supply/demand scenario inherent in the market is at work here: a market fills with supply until the demand is satisfied, then the market becomes saturated. The weakest (and often latest investors) lose money as competition increases. Eventually, they walk away.
Another casino development in the region may also siphon off money from the New Jersey market: Philadelphia plans to open a casino in its stadium district.
Experts are wary of over-saturation in a market worth billions. The constricted casino market may bust, and if it does, the closed casinos will cause massive losses in labor, taxes, and more.
New Jersey government officials look to solve the rapid casino market expansion problem by imposing limitations on the number of physical gambling properties (land-based casinos) in the state.
Disclaimer: All images are copyright to their respective owners and are used by USA Online Casino for informational purposes only.