With legalized sports betting in New Jersey set to see its first major kick start this weekend as 14 different sportsbooks compete to take wagers on the start of the NFL season, the New York Post reports that The New York Jets are shopping around for a sportsbook sponsor.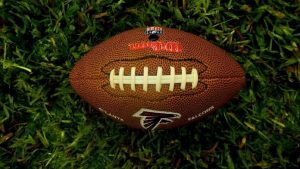 Over the last few weeks the NFL has finally agreed to allow sports betting advertising in its stadiums. The Dallas Cowboys were first on the bandwagon, partnering with WinStar World Casino of Oklahoma. Sponsorships are said to run between $750,000 and $1 million for the season.
Sports betting became technically legal in the United States earlier this year after the U.S. Supreme Court overturned the Professional and Amateur Sports Protection Act of 1992 in the case of Christi vs NCAA, leaving legalized sports betting up to the individual states.

New Jersey ramps up
New Jersey, who had originally brought the case, was one of the first to take action, with the state legislature passing a law legalizing sports betting with in weeks of the U.S. Supreme Court ruling. Currently, at least eight New Jersey casinos are set to start taking sports bets in person as of the time the NFL season kicks off at 1 p.m. eastern standard time this Sunday. A further six casinos have already launched online sportsbooks in time for the start of the season.
Caesars Entertainment and Monmouth Park both received permission to launch online sportsbooks last week, while the Tropicana Atlantic City and The new Hard Rock Hotel and Casino are expected to launch their own sportsbooks later this year.
FanDuel and DraftKings, two well known online brands, have also partnered with existing casino gaming license holders to launch their own online sportsbooks in time for kick-off, with Fan Duel partnering with The Meadowlands racetrack and DraftKings teaming up with the newly opened Resorts Casino Hotel.
Massive market potential
According to the American Gambling Association as cited in a 2015 article in Forbes magazine, Americans spent over $95 billion wagering on NFL and college football games illegally back in 2014. A number that industry insiders say has only gone up since. The legal sports betting market in the U.S. is estimated to be worth over $150 billion and set to generate between $3.1 and $5.2 billion in revenue for sports book operators by 2023, according to a report form industry analysts GamblingCompliance.
Gambling industry analysts Eilers & Krejcik have said that sports betting in New Jersey should out pace Nevada sports betting, one of four states in which sports betting was legal prior to the U.S. Supreme Court decision, by 2021. In just three years' time, say analysts, New Jersey sportsbooks are expected to be pulling down $3.4 billion in wagering revenue and seeing net profits of an estimated $442 million as online sports betting using mobile devices expands like wildfire as it has in places like the UK.
"In Nevada, about half of the total handle in the local's market is bet through mobile devices. We expect New Jersey to fall around a similar number," said Chris Grove, managing director at Eilers & Krejcik.
New Jersey currently taxes land-based sportsbooks bets at 9.75% and online sports bets at 14.25% and is expected to pick up the lion's share of betting action until Pennsylvania, Connecticut and Oregon, all of which have legalized sports betting legislation on the table, come on line next year. Due to certain legislative impasses, New York is not expected to launch legalized sports betting until at least 2021, according to Grove.
After just two months in operation, New Jersey sportsbooks have pulled down $55 million, a number expected to raise dramatically with the start of the NFL season this weekend.
"Most people don't like to break the law, using offshore sports books feels risky, and when you have major companies and pro sports teams aggressively marketing sports betting, a lot more people will get interested," Grove said.
Disclaimer: All images are copyright to their respective owners and are used by USA Online Casino for informational purposes only.