New York has had a stake in the gambling business for quite a while. The state was not always in favor of it, however. In fact, in 1821, New York became the first state to ban gambling. Horse racing was the exception. The state legalized it in the 1860s. New York decided to allow casino gambling again in the 1990s. The state legislature put laws in place to make sure that problem gamblers got the help they needed. However, there are many who believe New York's programs for gambling addicts aren't efficient. Therefore, the state has decided to take some time to determine the size of problem gambling. It also wants to create programs for problem gamblers based on what the investigation discovers.
How Many Problem Gamblers Are There?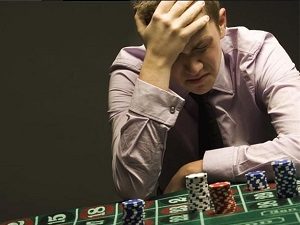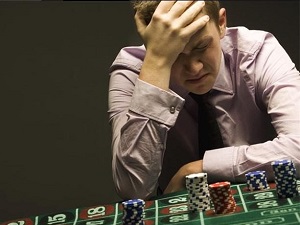 Researchers say about 50 million Americans gamble every year on sports, in casinos, on the lottery, or in charitable games. Most who gamble see it as a form of entertainment. They spend money and, then, stop. However, for between 1 percent and 2 percent of the population, gambling is not entertainment, but a problem. The state comptroller's office said it does not know how many problem gamblers there are in New York. However, the estimates have put the number of problem gamblers between 195,000 and 390,000.
What Kinds of Gambling Are There in the State?
New York has several kinds of gambling. There are 25 casinos in the state, both commercial and Native American casinos. The majority of the casinos are around New York City and in the North Country (Northern New York). Horse racing is very big in the state. One of the Triple Crown races, the Belmont Stakes, runs every June in Elmont, N.Y. New York also has a state lottery and charity games, such as bingo. Last year, the state tried to pass a bill that would have legalized sports gambling. Many New York legislators felt they needed to pass the legislation to keep up with neighboring New Jersey. New Jersey legalized sports gaming before the U.S. Supreme Court's May 2018 decision. Gambling brings in hundreds of millions of dollars each year to New York.
What the State Comptroller Wants
In his report, state Comptroller Thomas Di Napoli said there has been no comprehensive review of services for gambling addiction since 2006. In the time since the last assessment, many new venues for gambling have opened. Di Napoli is particularly concerned that there may not be enough problem gambling programs in New York City. The city recently opened its first casino. Di Napoli also expressed concern there were not enough gambling programs in the North Country, which has the most casinos.
Di Napoli recommended several actions the state needs to take. The most important recommendation: He wants the state to perform a comprehensive study. The study would look at problem gamblers. The state also wants to get casinos involved in programs for problem gamblers. This is already the norm in several states. One of the reasons Di Napoli wants casinos to have a role in gambling law is because of self-exclusion bans. Many casinos have self-exclusion procedures for problem gamblers. Gamblers can choose to ban themselves from casinos by signing paperwork.
Di Napoli also wants to expand the reach of gambling programs in the state. Currently, there are 33 programs that help problem gamblers. However, only 22 counties have these programs. Forty counties do not. With the study, the state and gambling interests can come together. The hope is if everyone shares his or her ideas, the state can create programs that reach more problem gamblers.
Disclaimer: All images are copyright to their respective owners and are used by USA Online Casino for informational purposes only.