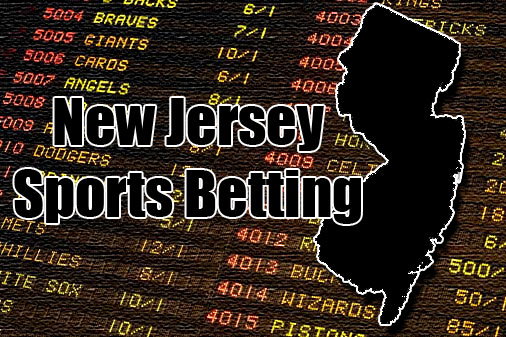 New Jersey has wasted no time after last month's U.S. Supreme Court ruling, which finally lifted the 25-year ban on state-authorized sports betting. In another victorious move forward, the New Jersey State Legislature has passed a bill to finally legalize sports betting.
The swift move to pass legislation has been met with much support and enthusiasm, leaving one last step before New Jersey casinos and racetracks will be allowed to offer sports betting: the final sign-off from Governor Philip D. Murphy.

Ready and willing
Just yesterday, the New Jersey Legislature demonstrated its strong support for the bill with no sign of opposition: a unanimous vote of 73-0 in the state Assembly, and a vote of 37-0 in the state Senate. It was one more exciting victory for the state after $9 million and nearly a decade spent on exhausting legal battles.
The measure was approved promptly and sent on to the Governor's desk, and some sports betting hopefuls are crossing their fingers for the green light as soon as possible, which could allow betting to start as early as 5 p.m. today.
Assembly member John Burzichelli previously expressed his optimism about legalized sports betting: "What a marvelous day for New Jersey. This will be a big boost for our economy. This will bring more people from in-state, out-of-state, and abroad to Atlantic City and to our state's racetracks. This will bring jobs to our state and help put an end to illegal wagering. I can't hide my excitement for what's in store."
Governor Philip Murphy has publicly expressed his support for legalized sports betting in the past but stopped short of committing to signing the bill into law.
A loophole in the bill
In actuality, the bill is worded so that sports betting operators don't need to wait for Murphy's decision.
Before its final approval by both Senate and Assembly legislators, the bill underwent many amendments, one of which was a last-minute decision to remove an important provision. Without this detail, the bill states that sports betting operation can legally take place before it is officially enacted. That means establishments could technically begin to offer sports betting before the governor signs off.
However, the New Jersey Racing Commission warned the state's racetracks yesterday that any operators that accepted bets prematurely would be subject to disciplinary review, which could then cause unwanted delays in the licensing process.
Even without the warning from the Commission, sports betting operators are cautious. It's been a long wait and a difficult process. Dennis A. Drazin, Monmouth Park's operator, opposed the idea of opening before the governor's approval: "I don't want to do something the governor has a problem with. It's been seven years. I'm anxious to open… But he's the governor. I support him. He's a friend. I want to cooperate with him."
Still, Drazin is understandably eager to move forward as soon as possible, telling Politico, "If the governor was to call me up and say, 'Look Dennis, we're not going to sign the bill right away, but you have my blessing to open,' we'll open tomorrow."
The likely reality for Bill NJ A4111 (18R)
If Murphy gives his approval soon, it will make New Jersey the second state to permit sports betting after the Supreme Court ruling; Delaware became the first to do so on Tuesday.
Sports betting operators and fans are waiting with bated breath. So, what's next? Murphy has 45 days to act on the bill, though it's unlikely to take that long. However, his office warned that a decision was unlikely to be made this week.
Murphy's spokesman Dan Bryan said in a statement that Murphy "looks forward to closely reviewing the sports betting legislation that was recently passed by the Legislature. The governor has long been supportive of New Jersey's right to allow sports betting," while emphasizing that Murphy also "wants to ensure that the proposed regulatory scheme is fair and reasonable."
Could the bill be passed with the governor's signature and ready to go in the next few days? Anything is possible – but just don't bet on it.
Disclaimer: All images are copyright to their respective owners and are used by USA Online Casino for informational purposes only.