After the Pennsylvania state legislature legalized online gambling in the state at the end of 2017, and with the Keystone state's 12 casinos set to launch their online gambling operations in the second half of this year, industry observers say that out of state casino companies have been lobbying hard to impose a set of restrictive online gambling regulations intended to ensure legalized online gambling in the state is a flop.
Four key provisions of the state's regulations, which proponents assert are intended to be protectionist in nature and in the state's best interest, look set to both quash competition in the market and squeeze online gambling revenues down to a trickle.

Excessive slots tax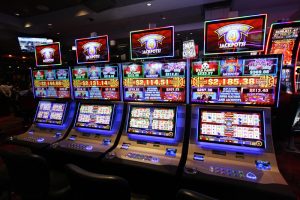 Perhaps the most damaging of the states' requirements is a 54% tax rate on online slots revenues, a 16% tax on online table games and a 16% tax on poker revenues. When compared to Neighboring New Jersey's 8% tax on gross gaming revenue and additional 1.25% community investment alternative tax, it's clear Pennsylvania operators will be at a serious disadvantage when it comes to the bottom line.
Slots revenues account for some 70% of total gaming revenue in New Jersey and are expected to comprise the same share of the market when Pennsylvania casinos launch their online operations. Looking at a 54% tax rate versus 9.25% in New Jersey, it's easy to see why Pennsylvania operators feel like they are getting a bad deal.
With margins already slim in a highly competitive market, Pennsylvania's online casino operators will be forced to reduce return to player rates and reduce bonuses and incentives to drive revenue growth, making the market that much less attractive when compared to neighboring states.
Online play banned at land-based casinos
To further complicate the already difficult competitive landscape for online casinos in Pennsylvania, state regulations have also banned online gambling at land-based casinos, a move that opponents say will cut out an essential way to bring in new players and drive online revenue.
The logic is simple, by allowing players to register and start playing online when they step into a land-based casino property, two things happen. First, the casino has made the player abundantly aware of their online casino offer. Second, by incentivizing players to register with the online site while on the property, operators make sure that players are encouraged to use their brand over a competitor.
For example, in nearby New Jersey, the Resorts Atlantic City has gone so far as to set up an iGaming Lounge, with trained staff available to facilitate new player registrations and drive brand loyalty.
"The Resorts iGaming Lounge has acted as an excellent training ground for inexperienced online players and has provided almost 25,000 registrations for the online service," Ed Andrewes, head of Resorts Atlantic City's online gaming division told Online Poker Report.
Restricting competition
A third pillar of Pennsylvania's regulatory environment seen as problematic for the industry is the requirement that all skins, the online casino floor into which player first enters, reside on a sub-domain of the existing brick and mortar license holder.
Opponents of this measure say that such a move will increase operating costs for the license holders, provide consumers with fewer choices, curtail effective marketing spending, curtail competition and ensure the state loses out on additional licensing fees.
According to the Pennsylvania Gaming Control Board, "All interactive gaming skins must, at all times, clearly identify the interactive gaming certificate holder or an entity within the interactive gaming certificate holder's organizational structure, on the display screen visible to players.
"Interactive gaming operator licensees are not permitted to offer interactive games in this Commonwealth independent from an interactive gaming certificate holder and the interactive gaming certificate holder's webpage or the webpage of an entity within the interactive gaming certificate holder's organizational structure," the regulator said.
Meanwhile, far laxer rules in neighboring New Jersey have shown that multiple skins are definitely the way to go.
Andrewes continued, "The New Jersey market has proved that multiple skins are necessary to create a vibrant and competitive marketplace and to provide an incentive for operators to market their services. The current incumbents may feel that by limiting the skins it saves on marketing expense, but experience from other jurisdictions shows that a lack of marketing initiative and effort does not grow the market at all."
Without this possibility, Pennsylvania's online gaming market looks to be off to a rough start.
Seconds not allowed
Finally, Pennsylvania has decided to limit players to a single account per operating platform even if a number of different skins, i.e. casino brands, are operating on the same platform.
In the online gambling market, it's common for experienced players to have multiple accounts with different skins, i.e. to play on different brands and migrate among them depending on the bonuses on offer or available games. By preventing players from signing up for more than one skin on a single platform, the state's regulation cuts off an important revenue stream for fledgling online operators.
Taken together, industry experts have pointed out that that state's allegedly protectionist regulatory environment may well end up shooting the new market in the foot before the race even begins.
Disclaimer: All images are copyright to their respective owners and are used by USA Online Casino for informational purposes only.