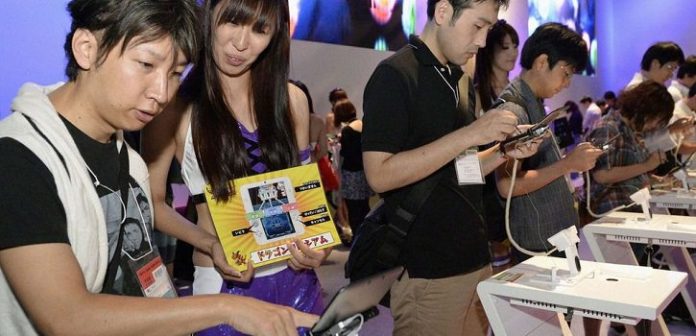 Japan has been a technological giant since the 1980s in many different areas, including electronics, automobiles and video games. Many different types of creative arts have also flourished in Japan, which has a unique culture. Japanese manga artists and graphic novelists are selling millions of copies of their art all over the world. The Japanese have also been the digital kings for the last ten years. Games and apps such as Monster Strike, and Puzzle & Dragons have contributed millions of dollars to the Japanese economy. The contribution is about $55 billion in the last ten years.
However, the country's tech monopoly is in danger of being a product of its own success. While other companies are beginning to innovate at the speed of light, Japan has not really moved forward. They are now at risk of being left behind as other companies innovate more quickly and move forward without the tech giant.
The Problem with Gaming
The gaming (gacha) business model in Japan was very successful for ten years. One of the most successful gaming companies in Japan, Mixi, has seen its stock crash sixty-five percent in one year. Economists are estimating Mixi's value will continue to decrease in five to ten years because the company has not diversified.
For example, other companies who are more successful have added other forms of gaming and technology uses to its business portfolio. One of Mixi's rivals has created a sports broadcasting game that is very popular. Another rival company has diversified into gym equipment with several features that allow patrons to customize their exercise routines. Both of these companies have seen their revenues increase. Even the company DeNA company, makers of Super Mario Run for Nintendo, have moved their technology into self-driving cars rather than games.
The End of In-Game
Japan has managed to make billions of dollars from in-game purchases and loot boxes in their games. They were some of the original creators of games that included in-game purchases. While loot boxes and other in-game purchases contributed to the Japanese economy, they have come under increasing amounts of criticism. Many countries have accused companies of peddling gambling to underage children. In-game purchases and loot boxes run on random number generators—which the same tool is used by slot machines. Countries request the removal of loot boxes and other in-game purchases for games marketed to children and young adults.
Moving Past Japan
According to economists, Japan's loot boxes and games have been victims of their own success. Rather than spending money on innovation and creativity, the companies spent money on expensive licensing fees. For example, one company licensed big names for their mobile games like the Star Wars franchise, which cost them millions. The company's game tanked and they were out $7 million. Much of the investments by other companies have been in talent and personnel. It appears that creativity is the new moneymaker for gamers. Those companies without creativity are going to lose money in the long run. Japan needs to invest in talent on the cutting edge of games and virtual technology. This is necessary if Japan wants to keep up with China and Korea.
Disclaimer: All images are copyright to their respective owners and are used by USA Online Casino for informational purposes only.