After much wailing and gnashing of teeth, Pennsylvania appears ready to launch its online gambling platforms. The Pennsylvania Gaming Control Board said its 12 licensed online operators will be ready to go around July 15. The state's online gaming platforms have experienced a few growing pains since the General Assembly legalized them last year. Now, it appears they are ready to begin legal online casino gambling and poker.
However, the federal government could derail the state's new gambling push.
Pennsylvania's Love Affair with Gambling Revenue
The state approved Internet gambling in 2017 when Pennsylvania expanded its gambling laws. In addition to allowing Internet gambling, the state also legalized sportsbooks. Pennsylvania began to allow gambling in 1971 when it started a lottery to benefit senior citizens in the state. Race track betting was also legal. That was the extent of gambling for several decades. However, the state began to experience budget deficits that only increased during the Great Recession. Legislators saw gambling as a way to get rid of the budget shortfall. Pennsylvania voted to allow casino gambling in 2004. State revenue from casino gaming was more than $1.5 billion in 2018.
The state law for Internet gambling has set tax rates for gaming. The state taxes Internet poker and table games at 16 percent. It taxes slots at 54 percent. Two percent of the tax revenue will go to the local government in which the casino sits. Pennsylvania is looking at New Jersey law with regard to revenue and taxes. New Jersey's Internet gambling enterprise accounts for more than 10 percent of the overall gaming revenue. It is 19 percent of the tax revenue. New Jersey taxes Internet gaming at 15 percent, while it taxes casino gambling at 8 percent.
The Growing Pains of Launching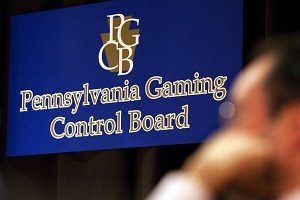 Pennsylvania's Gaming Board established a procedure to grant licenses for Internet gambling. Casinos that were already running in Pennsylvania could apply for licenses for different types of online games. Casino operators could apply for licenses to operate online slots, casino games or poker. The casinos had the opportunity to buy all three licenses for $10 million. They could also buy one type of license for a reduced fee. The state's gaming commission had a set limit of licenses to give out — 12. Three Pennsylvania casino operators decided not to buy licenses: Rivers Casino, Lady Luck Casino, and Meadows Racetrack and Casino. Two out-of-state casinos bought the licenses instead: MGM Resorts and Golden Nugget. Both do business in New Jersey.
Pennsylvania wanted all casinos licensed so it could have Internet gambling open for business online at the same time. However, there have been some growing pains. Some of the casinos were ready to launch their online platforms, but others were not. The Pennsylvania Gaming Control Board sent a letter to the casinos telling them they had 90 days to be ready. The next step in Pennsylvania is for the casinos to submit their online gambling software for review. However, only three have submitted their software packages to the board for testing. The casinos cannot put their platforms online until they pass inspection.
The Ongoing Federal Debate
Pennsylvania's entry into the online gambling business is under a cloud. The federal government has threatened to file criminal or civil charges against states that allow Internet gambling. It has stated that the Interstate Wire Act of 1961 covers electronic money transactions for Internet gambling. The government has given the states a 90-day grace period before sanctions start. New Hampshire has sued the federal government, and other states could join the Granite State in the suit. All states that have Internet gambling are waiting for the federal government's decision.
Disclaimer: All images are copyright to their respective owners and are used by USA Online Casino for informational purposes only.