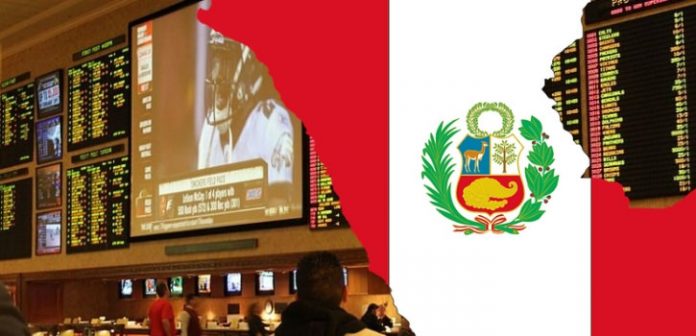 Peru has one of South America's oldest civilizations. The Inca Empire lasted for centuries. While tourism is very important to Peruvians, they feel their country needs even more revenue flowing into its coffers. One of the ways Peruvians see they can have additional revenue is through gaming, especially sports gaming. Many Peruvians want their country to legalize sports gaming.
Gambling in Peru
Peruvians have been gambling since the time of the Inca Empire. The only country that has more gaming in South America than Peru is Argentina. One of the oldest Peruvian gaming pastimes is gambling on horse racing. This has been done for centuries. In 1960, Lima became the home of the country's first stadium. Pari-mutuel betting has been a part of the racing landscape for more than 50 years.
Each year, eight or nine people win large amounts of money from the Peruvian state lottery. Called Peru La Tinka, it began in 1994. Peru also has a mobile lottery for use on cell phones that has proven very popular. Casinos have also been popular in Peru. There are 60 casinos across the country. Lima is also home to a casino with 30,000 square feet of gaming space, 1,000 slots, and 54 table games.
Sportsbooks in Peru
Sportsbooks in Peru are legal in betting shops and halls where Peruvians play bingo. It took several years for Peru to organize its gaming structure, and that includes casino gambling. However, the legalization of online gaming did not happen in the country until 2008.
Sportsbooks in the country do the most business on soccer matches. Peru has many different levels of soccer in the country. There is the national team that plays during the World Cup and many state teams that play each other. There is no other sport that dominates sportsbooks in quite the same way as soccer. During this summer's World Cup alone, Peruvians bet more than $50 million on the soccer tournament. Peru's team made it out of the group rounds. Peruvians have bet a half-billion dollars on sports this year.
Online Sportsbooks
Peru has legal bet shops and bingo halls where citizens could make bets. But, there were no places for people to place online bets until 2008. When Peru legalized sports gaming in 2008, it gave the first online gaming license to a casino, not a sportsbook. Betsson became the first company to offer online casino gaming. After a few years in operation, the Peruvian government allowed two other companies to come into the gaming market. Peruvians owned both and they operated in Spanish and English.
The two sites, Casino Peru and Super USA Casino, also operate as sportsbooks. They give their players an opportunity to play casino games as well as bet on matches in soccer. Gamers on Super USA Casino can also bet on other types of games not located in Peru. These sports include golf, American football, baseball, and tennis. There are about 458 sportsbooks in all, including 91 different sportsbooks currently online.
The Peruvian government allowed the industry to grow in the last 10 years. However, now it may now try to regulate it a little. One reason the government wants to increase regulation is because it does not receive much revenue from online sportsbooks. Experts have stated that the sportsbooks in Peru, Costa Rica, Colombia, and Brazil rake in $14.5 billion in revenue. Casinos and on-site bet shops are already taxed by the government. Many officials feel the online sportsbooks should pay the same percentage as the on-site casinos and bet shops do. If the sportsbooks online continue to grow, they may bring the government hundreds of millions of dollars in revenue.
Disclaimer: All images are copyright to their respective owners and are used by USA Online Casino for informational purposes only.