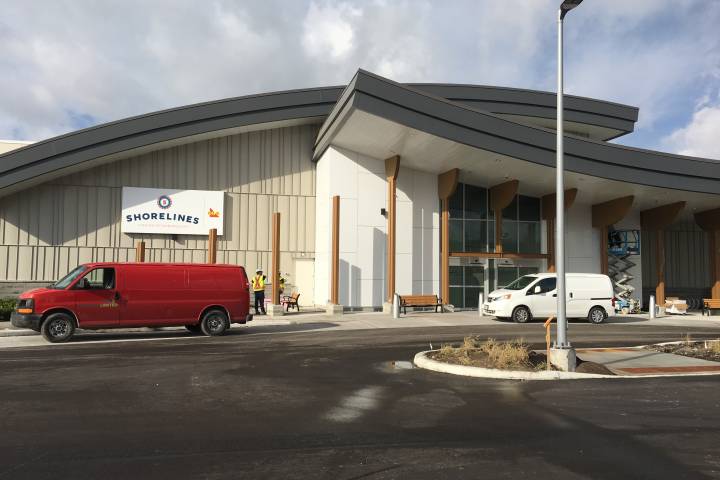 Ontario Gaming East Partnership (part of the Great Canadian Gaming Corporation) opened a brand new 50,000 sq. ft. casino on Monday this week, complete with 500 slot machines and 22 live table games including Blackjack, Roulette, and Baccarat, as well as a sports book. The $49 million dollar gambling attraction (said to already have plans in place for constructing an adjoining hotel next year) features a glamorous, live entertainment area which will host regular shows and concerts, as well as a casual, 230-seat all-you-can-eat buffet, and 40-seat A La Carte restaurant and lounge, serving up various different cuisines.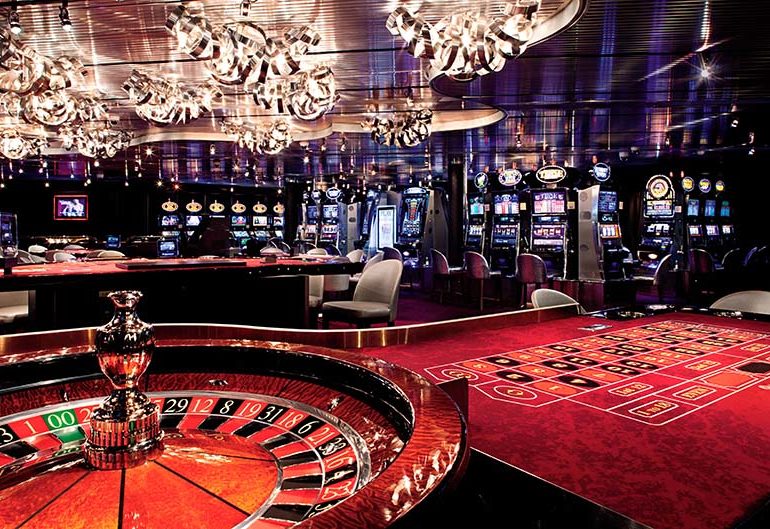 "Opening day will be an exciting one for our 300 team members — 180 of which are new — who are all very eager to showcase the new facility to the city and the marketplace. As we get ready to open our doors and offer an unparalleled gaming and entertainment experience to our guests, we want to recognize the efforts of all the local businesses and trades personnel who worked on this project," said casino general manager Bryan Buchanan, in a recent statement. "Hiring local talent was very important to us and together we have constructed an exceptional facility."
The new gaming establishment based on Crawford Drive, is set to generate $6 million a year for the city in shared gaming revenues and taxes, whilst increasing and greatly benefitting employment rates. Mayor Daryl Bennett, expressed his excitement at the introduction of the new casino to the town, and the potential business it will bring with it. He also claimed how the extra revenue will aid greatly in the development of the communities new infrastructure plans and projects – "We're looking forward to the first cheque coming in – when it arrives, it will be welcome." He said.
With the grand opening taking place earlier this week, which entailed a ribbon-cutting ceremony, gift for the first 2,500 guests as well as live entertainment throughout the day, many local gambling fanatics lined a formation outside, eagerly waiting to get a glimpse and experience the new casino, however; It wasn't made apparent that there would be two separate waiting lines to gain access to the casino – one for standard entry, and a second for long-standing customers of the older, nearby casino and racetrack 'Kawartha Downs'. According to sources, many were unhappy when a handful of personally invited VIPs jumped ahead and were allowed inside the venue at 3pm, leaving all of the other customers waiting impatiently for an extra 2 hours, and arrivals after that struggling to find a parking space.

When one casino door opens, another closes
They weren't the only people in the town less than impressed with the opening that day either. Despite the fact a deal was agreed to keep both of the local gaming facilities running, a number of the employees at the Kawartha Downs, turned up to work on Monday only to discover the doors and windows of their workplace had been locked; leaving 33 staff members greatly confused and concerned about their future. Scott McFadden, Mayor of the Cavan Monaghan Township, gave his view "I'm very disappointed in the rush to open the new casino. Between 30 and 40 employees are getting temporary layoff notices until it reopens. We've told soon, but that's not reassuring to the employees who rely on a paycheque to cover their bills."
Even though the re-opening of Kawartha Downs is still uncertain, the Ontario Lottery and Gaming board (OLG) released a statement following on from the unexpected event, saying "We are working with Kawartha Downs to mitigate the impact of the temporary closure of Shorelines Slots at Kawartha Downs on employees. Kawartha Downs has advised that no employee has been – or will be — laid off as a result of this brief closure. We look forward to the re-launch of Shorelines Slots at Kawartha Downs in approximately two weeks' time, and we thank the community for their patience."
Disclaimer: All images are copyright to their respective owners and are used by USA Online Casino for informational purposes only.