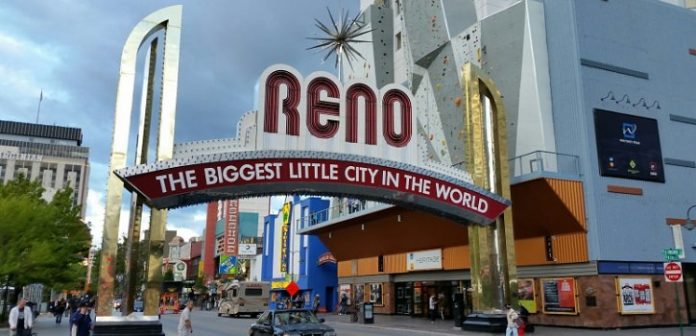 The pandemic decimated gaming revenue in casino towns like Las Vegas and Reno, Nevada. But Reno is doing much better at recovering from the negative economic effects than Vegas.

Dependence on Hospitality
Gambling is legal throughout Nevada, but Las Vegas derives more of its revenue from casinos and hospitality than Reno. Before the pandemic, 15% of workers in Reno were employed in the hospitality sector compared to 28% in Las Vegas.
After the pandemic lockdowns, unemployment in Reno was 5%, and 10.4% in Las Vegas. The national average unemployment was 6% at the time.
Las Vegas is marketed as the world's playground, Sin City, and the entertainment capital of the world, while Reno relies on more than its casino sector to pull crowds.
Vegas is also a premier destination for conventions and trade shows, which make up more than half of annual revenue in the hospitality sector. The effects of the pandemic have reasserted the fact that Nevada needs more than casinos to survive in the future.
Las Vegas is in southern Nevada while Reno is located 440 miles north of Vegas. Also, Sin City lies in a remote desert four hours driving distance from the nearest major city, Los Angeles. This means that Vegas relies heavily on air traffic and international visitors to pay the bills.
Reno's proximity to Northern California has greatly helped the town. Reno is only a two-hour drive from the State Capital of Sacramento and three-and-a-half hours from San Francisco.
Nature and the Tech Sector
Reno also benefits from a natural genius loci. The town sits just north of Lake Tahoe, a mountaintop lake of incredible natural beauty. The region also boasts legendary ski resorts like Squaw Valley, which hosted the Winter Olympics in 1960. The Reno/Tahoe area benefits from year-round tourism as a nature destination.
While Vegas has marketed itself as a flashy desert party destination, Reno relies on the great outdoors for the natural drawing power of clean air and endless outdoor activities.
Reno also benefits from the expanding tech sector. Tesla built a massive Gigafactory near Reno, which employs thousands of people who manufacture electric components, batteries, and solar panels for smart homes.
Vegas briefly flirted with the electro-tech industry, but failed to lure any corporate suitors, costing the region dearly in tech revenue and job diversity.
However, Las Vegas will bounce back and become the powerhouse it once was. After the pandemic ends and the visitors start streaming into Vegas from the international airport, recovery can begin anew.
Disclaimer: All images are copyright of their respective owners and are used by USA Online Casino for informational purposes only.