Penn National Gaming announced on Tuesday that they had plans to discontinue one of the state's 6 casinos, after officials established that revenue streams hadn't quite been hitting the benchmark for the last few months, and showing no signs of improvement since it was acquired by Penn National in March 2017.
Despite the state's efforts to expand and encourage gambling, Resorts Casino will mark the third closure in Tunica County, following in the footsteps of the 2 Caesar's Entertainment's facilities, Tunica Roadhouse and Harrah's Tunica, which both filed for bankruptcy and closed in 2014.

Competition on the Rise
Although the Resorts Casino is a lot smaller than the other casinos in the state, it has been reported that their revenues have taken a significant hit in recent months, even though sports betting was recently legalized and forecasted to make some big improvements.
Penn National took ownership of the casino last year and bought it out for $44 million, at which point it also underwent a name change to 1st Jackpot. Many believe the casino and its counterparts have suffered due to an increase in competition from surrounding states. The recently approved voter's referendum allowing 4 full-scale casinos to be built in Arkansas only adds to the competition.
According to tax figures, Southland Gaming & Racing took away $222 million from gamblers within a 12 month period; an increase of 50% since 2014, while the casino's operator (Delaware North) conducted a $250 million expansion to the establishment in January.
The Gradual Decline
Penn National also owns 2 other casinos in the state, which is where it hopes to relocate the 200 Resorts Casino employees who could be without jobs over the summer.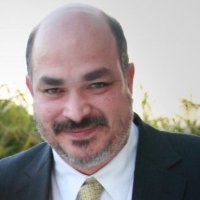 "With our acquisition of Resorts Casino as part of the two property deal, we knew we were acquiring an aging barge in need of significant capital improvements," Al Britton, Penn National's senior vice president of regional operations, announced in a statement.
"While we did everything in our control to keep the property profitable over the last two years, increased competition from recent gaming expansion in Arkansas continues to drive the property's business volumes lower."
Gambling was legalized in Tunica county back in 1992, and at one point was the main gambling hub and go-to casino destination for hundreds of miles. Employment numbers in casinos hit 13,000 in 2001, which has since fallen considerably to just 5,000 in current day.
Revenues have also been on a steady decline since 2006, and with the latest closure set to take place – the state will see an even bigger slump in tax revenue, prompting county supervisors subsidize a full-time fire department responsible for protecting unincorporated sections within the county, including the state casinos.
Other States to Consider Sports Betting
Sports betting was something everyone was hoping for when it was legalized last May. Economic forecasters predicted that this would compensate for the lack of gambling revenue quite quickly; particularly as illegal sports betting is a market estimated to be worth up to $150 billion.
"There were a lot of people who didn't know what they were talking about," said Allen Godfrey, the executive director of the Mississippi Gaming Commission, which oversees the sports betting activities around Tunica.
Only 6 states gave the greenlight for sports betting to be permitted in their state, including a tribal casino in New Mexico, which is running a sportsbook under federal approval.
More states are expected to approve this form of gambling during the next legislative session; however, if the disappointing results from Tunica are anything to go by, it is understandable why officials are reluctant to make any hasty decisions when it comes to legalized sports betting.
Disclaimer: All images are copyright to their respective owners and are used by USA Online Casino for informational purposes only.