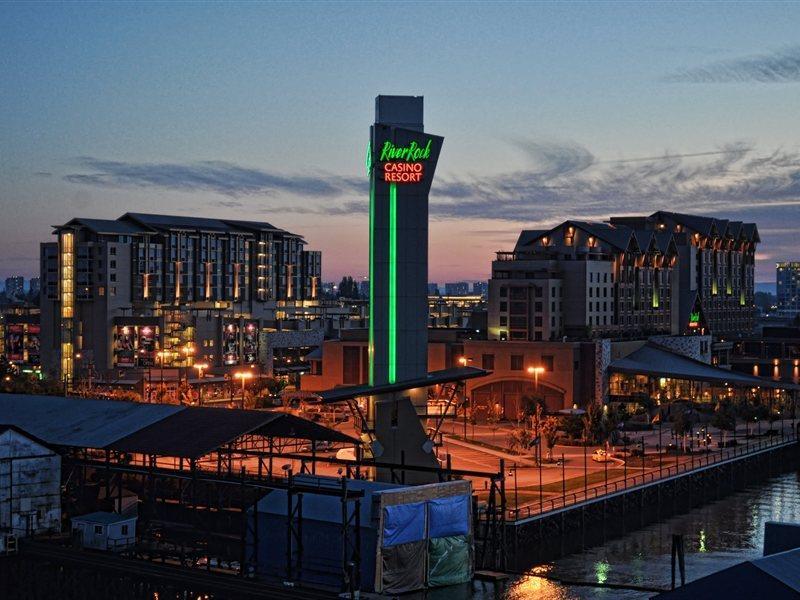 River Rock Casino, the largest casino in British Columbia, has had issues with money laundering and corruption for the past couple of years. And, there has been a continued effort to get it out of the industry. One of the executives of Red Rock Casino has been fired because of her links to money laundering and other forms of corruption, as well as high-ranking government officials in China.
River Rock Casino has been in operation in Richmond since 2004 and is owned by Great Canadian Gaming. The casino and resort boasts nearly 400 rooms and 70,000 square feet of gaming space. It regularly hosts poker championship gaming and has VIP poker rooms, as well as other gaming spaces. Several gourmet restaurants, as well as a spa, are located in the casino.

The Problem At River Rock
Lisa Gao, the former director of VIP relations, lost her gaming license that was granted through the gaming regulator of British Columbia. Especially troubling to the organization was her use of cash buy-ins through a third party who was not gambling at the casino. Gao's former position put her in contact with powerful and influential gamblers who had large amounts of money to spend.
According to the regulatory body, Gao, who speaks several Asian languages, including Chinese, began to come under suspicion in the fall of 2017 because of large cash deposits and withdrawals that were being made at River Rock. The employee had been working for River Rock since 2010 when she came to Canada from China.
Gao was in charge of every facet of VIP operations, including the incentives programs and play at the tables. Last fall, David Eby, the British Columbia attorney general, appointed a group of regulators to take a look at the illegal flow of Chinese money into Canada. The auditor found a suspicious amount of money flowing into the casino from China –approximately $13.5 million in one month, all in $20 bills.
The Royal Canadian Mounted Police believe much of that money came from drug traffickers in China. Employees at the casino, under the director of Gao, were instructed to take the cash bets of up to $500,000 without asking where the money came from. In addition, the auditor found that large sums of cash were being dropped off at the casino late at night by high-rolling Asian clients. Again, the casino had no idea where the money came from.
The Stain of Money Laundering
Perhaps what was most concerning to the auditor and the RCMP was under Gao's supervision, the floor workers had become immune to the sheer amount of cash payments into the casino and did not question where the money was coming from or what to do with the money once it reached the casino. This was especially true of the VIP areas of the casino, which took up a smaller percentage of the gaming establishment but reported an enormous amount of money flowing through it.
All the concern about money laundering is legitimate. First, China has tight restrictions on how much money each of its citizens can travel with, which does not amount to any money at all for high rollers. China controls the money as a way to prevent its citizens from fleeing the country with all their money. This means that China, through its policies, has given rise to an underground banking industry controlled by criminals, such as Paul Fun, whose bank launders money from drug cartels in Mexico and Peru. Fun has also done business in Iran on behalf of terrorists.
Disclaimer: All images are copyright to their respective owners and are used by USA Online Casino for informational purposes only.