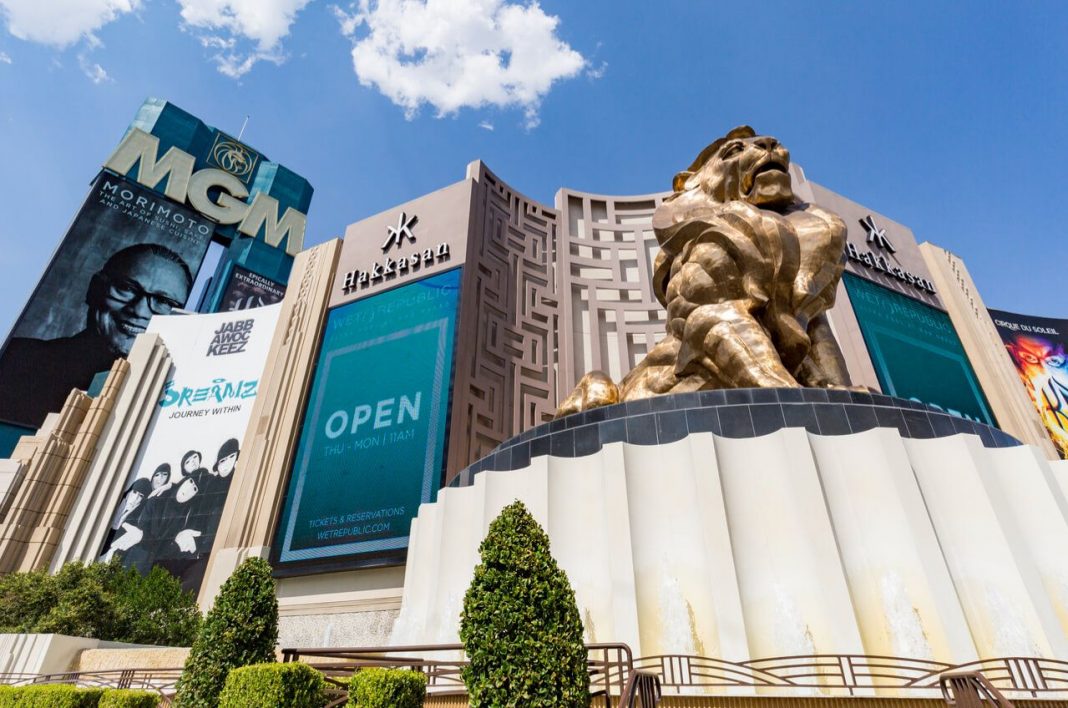 Roar Digital, the joint venture between GVC Holdings and MGM Resorts, received licenses to operate in New Jersey and Nevada. The gambling licenses give it permission to run sportsbooks and online casino gaming for a two-year trial period. If the joint venture is successful, both states will grant it full licensing.

GVC Holdings and MGM
GVC
GVC Holdings began in 2004 in Luxembourg as a betting platform for Internet gambling. The company offered sports bets and online casino games. Gradually, GVC Holdings grew into a business that continued to offer betting platforms. In addition, it also sold platforms to other businesses. GVC Holdings owns several online gaming platforms, such as Ladbrokes, Bwin, and Sportingbet. Ladbrokes is a British company that has both online gambling and bet shops throughout the United Kingdom. Sportingbet operates in the U.K. online. Bwin has been operating as an online gambling platform since 1997. It has licenses in South America, Europe, and Canada. Bwin pioneered several types of sports gambling platforms. With all its subsidiaries, GVC made a profit in the millions of dollars last year. It also had an operating income of around $750 million.
MGM Resorts
MGM has a long history of being in the entertainment industry in the United States. At one time, the company owned movie lots, airlines, and hotels. However, the company began to gravitate toward casinos in the early 1970s. At first, MGM began buying casinos in Las Vegas. Then, it decided to build new casinos in the city. It currently owns more than 20 casinos around the world, as well as hotels, golf courses, and an airline.
However, MGM's largest business deals were the purchase of two U.S. casinos and its move into the sports gambling arena. MGM recently constructed MGM National Harbor, a huge resort, shopping, and restaurant complex, near Washington, D.C. In addition, MGM is in talks to purchase the new $2.6 billion Wynn Casino in Massachusetts. Wynn Resorts has been under fire for the last two years. Several female employees have accused its founder, Steve Wynn, of sexual harassment and sexual assault. Many have accused the company of covering up for its founder. As a result, it had a hard time getting its gaming license for the new casino.
MGM has also made a deal with all the major sports teams in the United States. The changes came in the wake of the U.S. Supreme Court's decision last May. The court decided that states should decide for themselves whether to allow sports gambling. Since then, companies have rushed to capitalize on sports gambling, but MGM has had the advantage so far.
The Joint Venture
GVC and MGM decided to team up last year. Their joint venture, Roar Digital, will offer several types of gambling platforms. The venture will offer consumer platforms for gambling, as well as business platforms for other gambling businesses.
The Nevada license allows Roar Digital to sell directly to consumers, as well as other businesses, for two years. At the moment, the only online gambling allowed is poker. However, there's some talk that Nevada is planning to expand its online offerings to casino gaming and sportsbooks to compete. Other states are already planning online gaming offerings.
Roar Digital will also be able to offer online gambling and sportsbooks in New Jersey. New Jersey is currently on the forefront of online gambling on the Eastern Seaboard.
The current climate in the United States is friendly to gambling. In the past, it was not so. Roar Digital is ready to grab a large chunk of the online gambling market.
Disclaimer: All images are copyright to their respective owners and are used by USA Online Casino for informational purposes only.