Scientific Games Corp. has launched SG Digital, combining its portfolio of SG Interactive B2B with that of NYX Gaming Group, which it acquired in January. With the combination, Scientific Games aims to become the most diverse sports-betting and digital-gaming technology and content developer and supplier in the industry.
Combining some of the most well-established and successful iGaming, iLottery, and sports-gaming brands, the newly created brand boasts groundbreaking products from the company's in-house development studios, including Barcrest, Bally, WMS, and NextGen. The new brand is expected to give a boost to the company's product offerings, which include the award-winning SG Universe, an online solution for land-based casinos developed by SG Interactive, and OpenBet, a sports-betting platform developed by NYX Gaming Group.
Presiding over the asset combination were Matt Davey, former CEO of NYX Gaming, who has been appointed the group's chief executive, and Jason Walbridge, who has been appointed SG Digital 'chief operating officer.
After the merger, Kevin Sheehan, Scientific Games' president and chief executive officer, said SG Digital is the beginning of an exciting new era for Scientific Games and a confirmation of the company's ambition to provide the best technology and contents to the gaming industry. He said the company's vision was to be the leading supplier of iGaming, iLottery, and sports-gaming solutions in the world.
He added that Scientific Game's focus will be on delivering an even better proposition to customers with the company's unique products, innovative brands, and market services created by a pool of highly talented developers and engineers from SG Digital. He said that with the acquisition, the company is perfectly positioned to take advantage of any regulatory developments anywhere in the world in the future.
Echoing Sheehan's sentiment, Matt Davey, SG Digital Group chief executive, said that the acquisition of NYX Gaming and the creation of SG Digital is part of a well-planned strategy and he felt privileged to be given the opportunity to lead the newly formed division. He said that the division was busy integrating the systems, platform, and contents to provide seamless iGaming, iLottery, and sports-gaming solutions.
The newly formed division will have a workforce of more than 1,500 spread across 35 offices in the United States and elsewhere. It will serve customers with more than 2,000 games in 40 different locations worldwide. The division is an addition to the company's three existing core divisions, namely Lottery, Gaming, and Social Business.

About Scientific Games Corp.
Scientific Games Corp. is an award-winning U.S.-based developer and supplier of gambling and lottery products and services to casinos and lottery organizations all over the world. The company develops and supplies a range of products, including include table games, electronic gaming machines, iLottery and iGaming products, lottery gaming systems, instant lottery games, Internet applications, gambling control systems, and server-based interactive gaming terminals.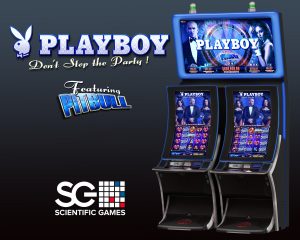 The company is credited with introducing the first completely secure and instant lottery ticket in 1974. The company's casino and lottery games are designed to be accessible to people anywhere in the world, at any time they wish to play, and in any channel they choose to play with: retail, digital or casino.
Through its four divisions – Lottery, Gaming, SG Digital, and Social Business – the company offers its customers a fully integrated portfolio of technology platform, engaging game content, robust systems, and top-of-the-class services and marketing solutions.
The company recently captured news headlines by winning multiple awards, including Lottery Supplier of the Year (for the fourth year) and Gaming Intelligence Award at the ICE Totally Gaming exhibition held this month in London.
Scientific Games Corp. has its headquarters in Las Vegas. It has approximately 8,400 employees working in its manufacturing, printing, sales and marketing, and other divisions worldwide.
Disclaimer: All images are copyright to their respective owners and are used by USA Online Casino for informational purposes only.