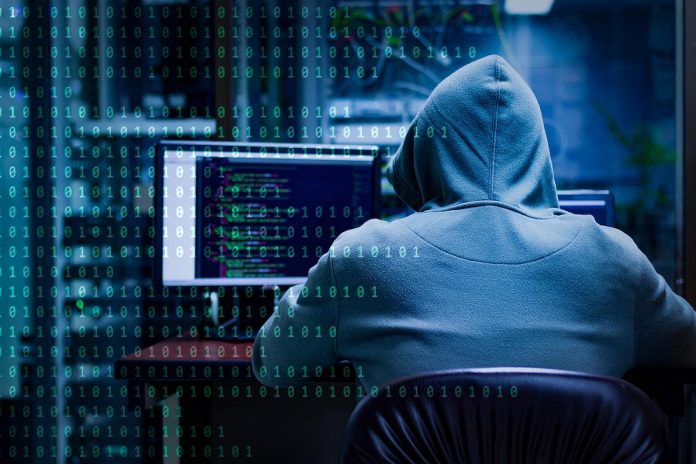 If rows of hundreds of slot machines which are normally flashing and ringing and dropping coins suddenly all display the dreaded blue screen of death – watch out; your casino has been hacked. Two downtown Vegas casinos were victims of a ransomware attack which shut down slots and other critical casino systems.

Slot Graveyard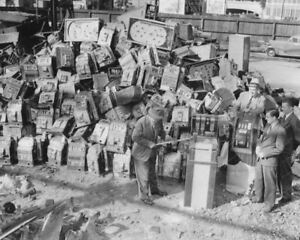 Since slots make up around 70% of a casino's gaming space (and not coincidentally, 70% of their revenue), the sudden appearance of thousands of dead slots at once was eerie. The normal hustle and bustle of the gaming floor was suddenly transformed into a slot graveyard at the press of a hacker's button. And slots weren't the only machines affected. Any machine connected to a network was also disabled, including ATMs and computers for processing credit card payments, loyalty points, and reservations.
Some patrons were shocked by the sudden need to pay for their casino stay with cash only, while others found the silver lining: no resort fees. During the cash-only payment emergency, casinos couldn't tack on the dreaded daily resort fees applied to guests.
Makeshift signs with "cash only" printed on them started appearing in the casinos with the slot graveyards. The Nevada State Game Control Board issued a curt statement explaining that they were aware of the incident and are investigating the situation.
Low Hanging Fruit Machines
According to security experts, it's not that difficult for a skilled hacker to bypass the crude networks connecting slot machines. The one-armed bandits are networked in order to offer both local and progressive jackpots. If the networks are not segregated properly, a hacker can access the network, interact with machines, and even access casino camera systems. The era of the internet of things offers new vulnerabilities for simple devices.
And such simple systems are low hanging fruit to would-be hackers.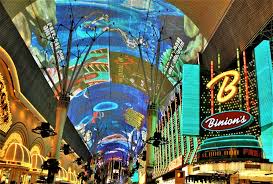 The two casinos affected were Four Queens and Binion's Gambling Hall, located near each other on Fremont Street in downtown Vegas. Both casinos are owned by the same company, TLC Casino Enterprises. Four Queens is a historic downtown Vegas casino opened in 1964, and Binion's was opened as the legendary Binion's Horseshoe in 1951, the original home of the World Series of Poker and Poker Hall of Fame.
Billions of dollars have been pumped into downtown Las Vegas recently as part of a new investment scheme called The Fremont Street Experience. The vintage casinos were given a dust and polish and the world's largest video projection screen looms large as a bright canopy over the street.
Security experts say that it may take a major loss due to hacking before the industry responds.
Disclaimer: All images are copyright of their respective owners and are used by USA Online Casino for informational purposes only.