South Carolina has been one of several Southern states that have remained adamantly opposed to gambling in the state. While there is a lottery, there is not much else. One or two small horseracing tracks that do allow pari-mutuel betting, but no casinos. Visitors are allowed to get on a small cruise to nowhere, which allows them to cruise the Atlantic Ocean in international waters to gamble if they choose. Charitable bingo parlors are allowed. In the past, when legislators have brought up legalizing gambling, he or she was met with derisive laughter. However, now there are many legislators who are taking a serious look at gambling as a way to bring additional revenues into the state, as well as additional tourists.
The History of Gambling in South Carolina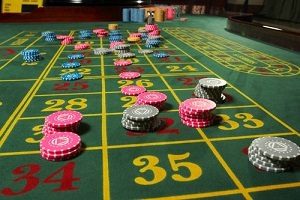 Needless to say, the state has had a prohibitive history with gambling that it shares with neighboring states North Carolina and Georgia. South Carolina has anti-gambling laws that date back to the 1700s. The laws were so restrictive that church bingo and raffle games were illegal. A home poker game between friends where money was involved was also illegal. The legislature finally repealed those draconian laws by 2015.
There have been several attempts to get gambling into the state. In the 1980s, a state senator quietly slipped an amendment onto a huge spending bill that was signed into law by the governor. This amendment legalized video poker for a few brief years. There were video poker machines in restaurants, and mini-casinos popped up along the border with Georgia and North Carolina, hoping to cash in. The machines, which received a huge amount of public outcry, were outlawed by the South Carolina Supreme Court.
Sting Operation
The state was further soured on gambling because of a sting operation by the FBI in the late 1980s and early 1990s. The agents posed as lobbyists for a horse-gambling bill, handing out $100 bills to politicians as if they were party favors. The bureau recorded the legislators accepting the money, and brought down dozens of legislators, lobbyists, and government employees.
Sports Gambling?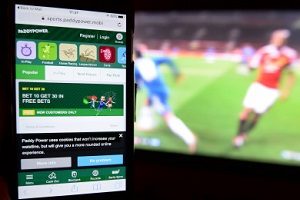 Legislators are divided on whether or not there will even be a discussion about sports gambling. There are some legislators who agree that the legislature should at least take up the debate, especially since other Southeastern Conference states (Mississippi, Arkansas, Missouri, Kentucky, Florida, and Tennessee) are also looking at sports betting as a revenue stream for their state. Mississippi, which has the two Southeastern Conference teams, Mississippi and Mississippi State, has already legalized gambling in two areas: Tunica and Biloxi.
There are also legislators in the Palmetto State who is also arguing that people across the state are gambling illegally anyway, especially on college sports. For that reason, some legislators want to legalize gambling so that they can regulate it, and tax the revenues. In addition, because none of the states around South Carolina has legalized gambling, the state could gain a definite advantage over their neighbors.
However, many South Carolinian legislators do not believe the state should be encouraging people to gamble. Many legislators feel that if the legislature approves gambling, they are approving something they do not agree with for ethical or moral reasons. Legislators have also expressed concern that with gambling there are problem gamblers who commit crimes. However, many pro-gambling legislators believe the additional revenue will be able to offer programs for job training and gambling prevention programs as well. They point out that South Carolinians are already involved with daily fantasy sports leagues and illegal gambling—and the state gets no money for it. Whether the legislature decides in favor of opening the state up to gambling legislation, or whether they are against it, the point is—the Palmetto State needs either to keep up, or get left behind.
Disclaimer: All images are copyright to their respective owners and are used by USA Online Casino for informational purposes only.