Until 2016, no one had heard of SportPesa. However, it was difficult for anyone in the United Kingdom not to notice SportPesa as the year ended. SportPesa started to buy sponsorships in soccer clubs across the country. That and a smart advertising campaign helped SportPesa get started. How did this small African business grow into a gambling giant?

The Beginning of SportPesa
A group of Bulgarian, Kenyan, and American investors founded SportPesa in Nairobi, Kenya, in 2014. The majority of people who invested in the company were wealthy, politically connected Kenyans. The company started small. SportPesa began as a mobile app that handled sponsorship and gambling in soccer tournaments in Nairobi. Teams signed up to participate in the giant tournament, which had more than 100 teams. The tournament quickly grew to become the best-known amateur tournament in Kenya. Teams came from all over Kenya to participate. Many of the top athletes received professional contracts. The top coach, player, and team managers won a $10,000 award.
The tournament became so popular, SportPesa launched a similar tournament in Tanzania. It also launched an app at the same time. SportPesa was lucky. It managed to come of age just in time for the mobile betting craze in Africa. Most Africans do not have access to computers, but many people have smartphones. A lot of Africans do business on their cellphones and bet via mobile apps.
The Growth of SportPesa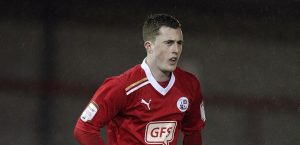 While it got its start in soccer, SportPesa began to extend into other sports with additions to its gambling apps. The company takes bets on soccer, rugby, boxing, motorsports, golf, and kabaddi. Kabaddi is a South Asian game popular in India. It is a combination of football and tag.
However, the company's main focus continues to be soccer. SportPesa has moved into South Africa and the United Kingdom. SportPesa began moving toward sponsorship of soccer in the U.K. by doing two things. First, it began sponsoring U.K. teams. But there was a twist. SportPesa partnered with clubs that were willing to pair up with Kenyan teams. The business has the hope of putting together a Kenyan national team to compete in the 2022 World Cup.
The Role of Everton
One of the most beneficial relationships between SportPesa and Premier League clubs in the U.K. is between SportPesa and Everton. Everton is one of the most successful clubs long term in the Premier League. Located in Liverpool, Everton has gained the reputation of catering to blue-collar fans. It has also prided itself on its ties to the working class. SportPesa has partnered with the team and is one of Everton's sponsors. In return, Everton players have run clubs in Kenya and Tanzania. They have also sponsored a drive to grow soccer leagues in Kenya and Tanzania. The "Kits for Africa" fundraiser raises money and contributes gear to amateur youth soccer leagues in Kenya.
SportPesa is not operating as a benevolent company but as a smart one. The company is gaining fans in a country that loves Premier League soccer — the United Kingdom. It is also growing the love of soccer in two other countries that like to gamble — Kenya and Tanzania. SportPesa is hoping to capitalize on people's love of soccer and gambling and make huge profits. The company is also crafting relationships with other Premier League teams, such as Arsenal, Hull City, and Southampton. These teams also have a working-class fan base, which SportPesa feels share its values. SportPesa is also hoping to continue to expand into other markets in South Asia and Africa.
Disclaimer: All images are copyright to their respective owners and are used by USA Online Casino for informational purposes only.