According to market analysts, sports gambling in Colorado could generate revenue of $361 million by the year 2023. The analysts were paid to conduct the study by Colorado's long horst track owners. The horse track is located in Aurora.
Casinos have long been in competition with the horse track, and casino executives questioned the accuracy of the projection. The casinos did not share the research they had conducted. The estimate is the first public projection of the potential growth of Colorado sports betting.
The analysis assumes that gambling will be widespread in the state. Gamers are likely to take advantage of online and mobile betting, and will continue to visit casinos often. Some gamers may also contribute to the revenue prediction by going to horse racing and participating in off-track gambling at locations near Front Range.
Essentially, the study is confirming that more gambling venues will equal more gambling revenue. The report was prepared by The Innovation Group based in Littleton and stated "the location of Colorado OTBs provides convenient access to Colorado's population centers. This is important for realizing the full market potential in sports betting."
Legal Sports Betting In Colorado
Legislators in Colorado are interested in making sports gambling legal in the upcoming legislative session. In 2018, the U.S. Supreme Court made sports gambling in Colorado possible by lifting a ban that applied to almost every state and region. Since the Supreme Court has lifted its ban, several states either have made sports betting legal or are in the process of doing so.
The horse track study also suggests that if the state legislature in Colorado decides to limit sports betting to casinos, the total revenues will not be nearly as high. Track bets, whether in person or off-track are expected to account for over one-third of all revenue from sports betting. The analysis states that it will be about $131.4 million by 2023. The casinos in Colorado are all located in three of the state's historic mining town. This is a challenge for bettors, since the casinos are about an hour from metropolitan areas.
Casinos' Reaction to the Study Results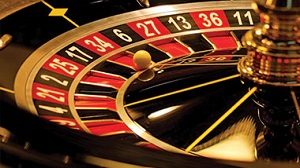 Casinos were quick to comment on the commute from metro areas to gambling facilities. Casino owners say that drive time is not involved if gamblers use the casino's mobile app to play games. Colorado casinos were also skeptical about the annual revenue estimate, which is currently about $360 million.
David Farahi runs Black Hawk's Monarch Casino. He shares that sports gambling in Nevada for 2017 brought in $250 million in revenue. The last year that Nevada had a sports betting monopoly was 2017.  Farahi called the study by Arapahoe Park "wildly aggressive." This could mean that casino owners are not taking the projections seriously, or they are downplaying them to prevent bettors from being turned away from casinos.
Senate House Majority Leader Alec Garnett (D) is prepared to draft a law so Colorado can step up their policies on wagers. Garnett has attended several stakeholder meetings and feels confident that he can draft legislation that promotes a compromise between the casinos and the racing tracks. Garnett also stated that that "could change tomorrow. It's like the weather in Colorado; it can change at any moment." While this is true, Garnett is working to see what can be done to satisfy all the state's gambling facilities.
It will likely be a challenge for  the race tracks and casinos, who have long been rivals, to find a way to profit without threatening the other's business. Casinos are connected by law to Central City, Black Hawk, and Cripple Creek. These facilities are concerned that gambling will expand into metro Denver. Garnett confirmed that the state is working on a tiered licensing system to remedy this. The system means that the track would get an entire sportsbook in Aurora or at the track OTB, but the horse tracks can offer limited sports betting in person.
Disclaimer: All images are copyright to their respective owners and are used by USA Online Casino for informational purposes only.