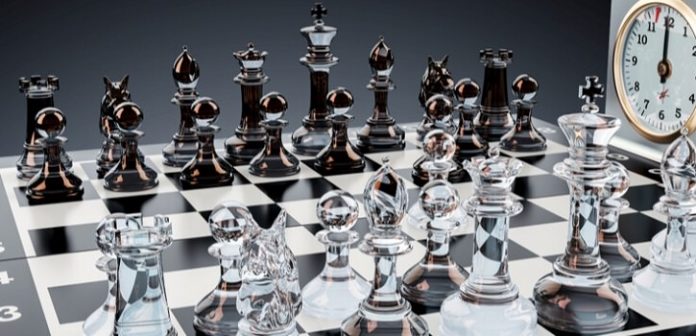 Let's face it, chess has never had the following that football, basketball, hockey (or soccer) has in America. However, there is a following for chess, and at least one sportsbook has asked for permission to begin taking bets on the World Chess Championships. The betting company estimates that bets placed on the World Chess Championships could bring in millions of dollars a year in revenues.
A Small History of Chess
Although historians are not sure when and where chess began, they have theories. Most historians believe that chess originated in India. Civilizations in India have played varieties of chess since before the Early Middle Ages. After the game originated in India, the game spread to Persia, where it became very popular.
From Persia, the game spread to several different parts of Asia along the Silk Road with traders. The Silk Road also brought the game to parts of Europe, such as Russia, where the game became immensely popular, and was taught as a form of strategy.
Chess tournament play began in Europe in the 1850s, when both England and France had championship tournaments. While European chess players have dominated the game, it has been the Russians who have been truly dominant.
Tournament Play
The World Chess Federation began in 1924 in Paris. It is the governing body for all national and international chess championships. With the exception of one year, they have governed every chess tournament. While the tournament has undergone several different versions, the predominant version is through challenge matches that are held around the world. These challenges culminated in the World Chess Championships. The location of the Chess Championship changes every year. At the beginning of the championship play, there were few spectators. However, fans of the game have been turning out in increasing numbers to watch it. The 2017 chess matches drew tens of millions of viewers worldwide. For many sportsbooks in Europe, betting on the outcome of the chess championships seems a no-brainer.
US Sportsbooks and Chess Championships
There is great interest again in the United States for chess championships. That is because for the first time since Bobby Fischer, Americans have a real opportunity to become a World Chess Champion. Maybe this is the reason why sportsbooks in the US are considering offering chess as a betting option for sportsbooks. Unibet, the European sportsbook which is the official betting partner for the Championships, is looking to expand. The sportsbook has a partnership with Hard Rock Resorts to offer a sportsbook in states where it is legal. Currently, seven states allow sports betting: New Jersey, Pennsylvania, West Virginia, Delaware, Rhode Island, Nevada and Mississippi. Unibet is hoping as the states expand that allow sportsbetting, the brand can expand as well. Not only does Unibet want to expand into new states, but by being able to offer championship chess as an opportunity, the brand can expand its games that fans can bet on. As there are currently between 25 and 30 million chess players in the US, having the opportunity to place wagers seems like a safe bet for Unibet. In addition, the World Chess Championships have a built-in integrity monitor, which helps to ensure bettor confidence.
Currently, it is estimated that 600 people worldwide can bet on chess. However, there are several bookmakers in Europe who don't appear interested. William Hill, one of the largest betting companies in the UK, has stated that they are not ready to take sportsbets, because they don't feel there is a market for it. Unibet is hoping they are wrong, but only time will tell. However, it does bode well that so many Americans are now rising through the chess ranks to compete on a global scale.
Disclaimer: All images are copyright to their respective owners and are used by USA Online Casino for informational purposes only.