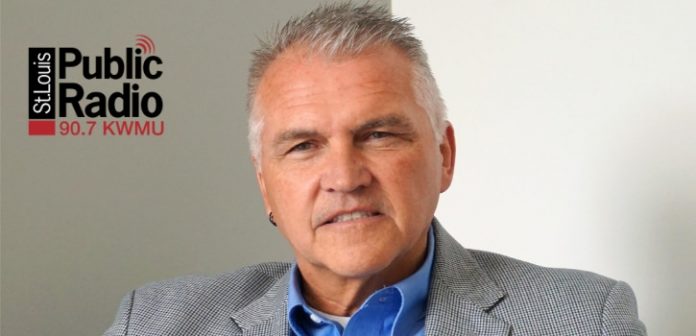 David Patterson Silver Wolf has often referred to the opioid epidemic in the U.S. as part of a "disease of despair." Wolf also said that the disease is tough to treat, and he is speaking from personal and professional experience. Wolf grew up in a troubled home and started experimenting with alcohol and drugs, which led him to develop a substance-use disorder.
Wolf says "I was young and I was also suicidal – which, a lot of folks, when we talk about [overdosing], it's hard to separate out what is an OD and what is just taking of your life." David Patterson Silver Wolf is a member of the faculty at Washington University, and recently shared his experience on St. Louis on the Air. He continues by saying "and I was also full of despair. I had no hope, I was a high school dropout…, and I couldn't see a vision forward."
To say Wolf's life has changed dramatically since his teenage years is a huge understatement. He is now the head of Brown School's Community Academic Partnership on Addiction. The partnership is a new effort committed to addressing substance abuse disorder in those who are currently struggling with it. However, Wolf is quick to address the fact that substance abuse is nothing new, even though he contributes to the attention and research that has been devoted to the problem.
Patterson Silver Wolf states, "There are communities that have been living with this for decades and generations." Wolf also shared that what has changed in terms of bringing awareness to substance abuse is that now there is a different face that represents the campaign. In addition, that face is white.
More on Substance Abuse Awareness
Wolf states that "historically, opioids, heroin, drug addiction – when you thought about that, most times [when] people thought about a person who lives in the street, the face that would come to mind would be a brown face. In addition, the opioid epidemic – this is a different face connected to this. Moreover, [what] used to be a criminal-justice issue is now a public-health issue. And the changing face, while it has brought attention that this issue deserves, [this] is long overdue."
Viewing substance abuse disorder as a disease, which is a chronic health problem that requires treatment, rather than a problem that can be solved with time in prison, is the heart of the mission of the CAPA clinic. Wolf is the chief research officer for the clinic. The initiative is in partnership with Preferred Family Health, and serves to put Brown School graduate students in a clinical environment that is similar to the research and teaching model of a university hospital.
Patterson Silver Wolf says, "It will bring science and innovation to the problem. This is a tough disease to treat, and so getting in-depth, on-the-ground, real-world training…while you can also direct your education, is very important."
Gambling Becoming Addictive In Refugee Populations
The United States is not only dealing with substance abuse issues among citizens who were born here. Refugees from Southeast Asia are also among the groups that are susceptible to developing a gambling addiction, according to experts. One study even revealed that Vietnam refugees, as well as individuals from Laos and Cambodia had gambling addictions that were 30 times more than the national average.
However, these refugees are often bypassed in the debate for public policy concerning legal gambling expansion. States across the country are pushing for new revenue sources to fill gaps in government budgets.
St. Louis Public Radio, the same outlet that interviewed Wolf on the subject of substance abuse, also revealed that Asian community advocates and gambling experts say the refugees often don't get help due to feeling invisible in the U.S. Gambling is often a generational practice in many Asian countries. However, gambling habits can get out of control for refugees, who may find it difficult to get the help they need.
Dr. Timothy Fong, a professor of addiction psychiatry and co-director of the Gambling Studies Program for UCLA, states, "Gambling is seen as an opportunity out of poverty. When you have tremendous amounts of poverty, especially in the Southeast Asian refugee population that tends to be a very tempting idea."
Disclaimer: All images are copyright to their respective owners and are used by USA Online Casino for informational purposes only.