Global Gaming's Chief Executive Officer Stefan Olsson has stepped down from his position to fulfill a different role in the company. Olsson will start his new position on the company's innovation team on May 1.

Global Gaming and Olsson's Past Role
Global Gaming provides B2B and B2C gambling services and products to regulated markets all over the globe. Its headquarters is in Sweden. The company was established when LMA Gaming Ltd. and Connected Table merged. Global Gaming takes pride in its no-registration platform, which is utilized by the company's leading B2C brand, Ninja Casino. Furthermore, Global Gaming offers turnkey solutions that allow a customer to have access to top-notch products and services.
Olsson, as CEO, was the one who took charge of the company's overall strategy. More importantly, he was the main factor behind the formation of Global Gaming in 2015.
For Olsson, a good online casino experience is one that is fast. Global Gaming is able to satisfy this condition with its immediate processing of cash-outs, taking only 15 minutes for the funds to appear in the client's bank account. The former CEO also believes that players have to be treated with respect and that their privacy should not be violated.
What's Next for the Former CEO?
As the company is looking for the right person to fill Olsson's former position, Joacim Moller will serve as the company's chief executive and acting president.
"It has been a fantastic trip both for me personally and for Global Gaming during all these years," Olsson remarked.
"I'm basically a developer, problem solver, and entrepreneur, which I can do less and less now when the company has reached a new level.
"I want to devote my days to cutting-edge innovation work, and I, therefore, look forward to the new role, while others in the organization can focus on the ability to take care of our growth in several countries and a large number of new shareholders."
The Reason Behind the Move
Global Gaming's chairman, Peter Eidensjö also said, "The decision is a consequence of our long-term efforts to build a sustainable and sustainable organization.
"We want to take advantage of the company's amazing growth, and we do this with the attitude that we will do our best.
"With his unique mix as a developer, technical innovator, and entrepreneur, Stefan has clearly demonstrated the way and done a great job.
"With the new organization, we assure ourselves to be ahead of now."
The Company's Current Pursuits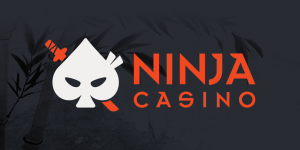 Currently, Global Gaming is focused on increasing its media investments. This aim of this move is to help Ninja Casino become a leader in the market. The company also signed a deal with Tre Kronor Media and looks to gain the upper hand in the Swedish market before the 2019 reregulation.
The company seeks to grow and meet its objective for expansion with the help of the budget that it has allotted for marketing in Sweden. The purpose of Tre Kronor Media is to help boost its B2C pursuits in Sweden.
According to Global Gaming's CMO, Morten Madsen: "Partnering with Tre Kronor Media is a natural development for Global Gaming. Considering our unprecedented organic growth in Sweden, where we have taken a significant share of the market, utilizing Tre Kronor Media's expertise directly follows our current strategy of including high quality internal and external expertise"
"With the addition of Spellandet.com to our Swedish Product portfolio, working with Tre Kronor Media will help us ensure we keep increasing our already considerable market share ahead of the Swedish reregulation."
Disclaimer: All images are copyright to their respective owners and are used by USA Online Casino for informational purposes only.