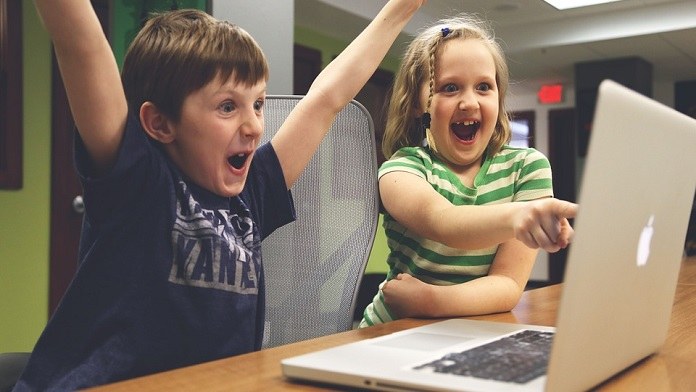 A recent study by a British market research firm found gambling companies have not been doing their jobs. Researchers found U.K. gambling companies are not doing enough to stop children from seeing their advertisements online. This has led to calls on the British government to tighten the laws regarding gambling advertisements.

The Problem with Children
The United Kingdom has been in an uproar over gambling and children for the last few years. Several studies have shown that gambling advertisements have affected children. This is especially true with sportsbooks. Gambling companies have sponsored sports teams in the United Kingdom for years. The companies could plaster their logos all over jerseys, banners, and stadium names. They could also advertise during the matches. However, earlier this year, the British government passed a law that forbids sportsbooks from advertising during live games.
Online Ads
That means gambling companies have increasingly moved their advertisements online. There is far less regulation of advertisements online, so sportsbooks can flood the medium with ads. Also, children all over the United Kingdom spend a lot of time online on streaming platforms, such as Twitch. Many people under 18 have Twitter and Snapchat accounts. There are millions of children on Instagram as well.
What the Research Found
The Ipsos Mori study specifically looked at Twitter accounts that children followed or responded to. The market research firm found that 41,000 British children under the age of 16 follow accounts related to gambling. Children also retweeted or interacted with the gambling/sportsbook accounts 13,000 times during the study. The ads were not specifically targeting children. However, advertisers used things that appealed to underage children, such as flashing lights and catchy music. There were also no filters applied by the platforms to make sure children were not gambling.
The researchers noted gambling companies have increased the amount of money they spend on gambling by nearly a quarter. That was over three years. Gambling companies spent nearly $400 million on advertising in 2018.
Researchers created 11 fake personalities, called avatars, that had specific locators for the Internet. Some of the avatars had labels of "child under 13." Other avatars had labels of "problem gambler." The research firm was able to tag these based on the browsing history of the avatar. Research showed the avatars tagged as a child saw far more advertising for gambling than the problem gambler did. Both these avatars saw more ads than a neutral adult avatar with no gambling browsing history. The research firm noted that, especially on Twitter, gambling companies took very little effort to hide gambling messages. The researchers found no responsible gambling messages posted by any of the companies. Of the nearly 900,000 Twitter messages the researchers looked at, less than 7 percent promoted responsible gambling.
The gambling encouragement was especially egregious on Twitter with eSports. Sixty percent of the ad content on Twitter regarding eSports would appeal to children, according to the research. eSports is a new gambling genre in which people place bets on the outcome of team video game tournaments.
Calls for Reform
This most recent research is in line with other research done by universities in the British Isles. University studies have found there has been a sharp increase in the number of problem gamblers in the United Kingdom. One recent study found there were 50,000 children in the U.K. who have a gambling problem. This problem of childhood gamblers has had many politicians call for a ban on gambling advertisements across all platforms. Other politicians want heavier restrictions on when and where companies can show advertisements online.
Disclaimer: All images are copyright to their respective owners and are used by USA Online Casino for informational purposes only.