Rookie Super Bowl advertiser DraftKings debuts its first ads this year during the big game. Meanwhile, ad veteran Budweiser will not run any ads.

Iconic Ads
In order to keep millions of Super Bowl eyes on advertisements, the top companies have pulled out all stops to produce the best ads possible. The coveted Super Bowl ad slots cost millions per minute, so the largest companies in America produce the funniest and most memorable ads each year.
The effort to out do the competition's Super Bowl ad with the most creative spots is now an annual tradition. Supplemented by a star-studded halftime show, the Super Bowl entertainment and advertisements almost steal the show.
Super Bowl ads are an event in themselves, and fans eagerly await the buy bait each year. The big beer barons at Budweiser are notorious for their iconic ads. Each year, Bud trots out their famous Clydesdale horses or singing frogs hop onto the screen.
This year, however, Budweiser has decided not to advertise in the Super Bowl and use the opportunity to raise awareness for COVID-19 issues. The company said it would focus on raising awareness for COVID-19 vaccines.
Budweiser's parent company, Anheuser-Busch InBev, decided to use this year's marketing dollars to educate the 100 million Super Bowl viewers. Bud will still air ads on digital platforms and other media outlets.
DraftKings Super Bowl Ads
As legalized sports betting takes off in an increasing number of states, sportsbook giant DraftKings is ready to rumble. Rather than throwing out 30 second pieces of eye candy or cute characters, DraftKings is going interactive.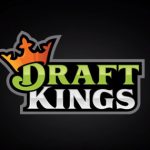 DraftKings is creating two 15-second ads which invite Super Bowl viewers to play a free predictive game centered on the fourth quarter. The ads will run in the second and third quarters of the big game, and all participants will get a prize, ranging from $3 to $1 million.
The betting pool will feature wagers on who scores the first touchdown in the fourth quarter or the length of the longest play. The top prize of $1 million will go to the individual or individuals who correctly pick all options. If more than one person picks all correct options, the $1 million will be shared.
The online sportsbook company wants to draw attention to its platform and gather a new stable of clients. And since the Super Bowl gets the most wagers in America, DraftKings has certainly chosen the right venue.
Disclaimer: All images are copyright of their respective owners and are used by USA Online Casino for informational purposes only.