As gambling market liberalization looms on the horizon for Sweden, the country's state-owned gambling operator, Svenska Spel, has seen profits tank in the third quarter of 2018 as offshore gambling operators eat into the companies bottom line.
In a move to stem the blood flow with market liberalization just months away, Svenska Spol has pushed through a series of strategic partnerships with privately held gaming operators such as NetEnt and Evolution Gaming.

Lower Q3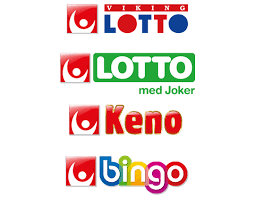 Third quarter net revenues were down 2.3% year-on-year to come in at $233 million, with profit also taking a similar hit, down 2.2% to reach $153 million. Operating margins were also reported to be somewhat lower than 2017's 23.4% to come in at 23.1%.
Svedska Spel attributed the loss in part to a 20% slump in sales of the company's Vegas video lottery terminals, with net gaming revenue for the sector hitting a meagre $6.1 million.
The operator was also compelled to invest $3.1 million to comply with the EU's new General Data Protection Regulation as well as other changes needed to prepare the former monopoly for market liberalization set to take place on 1 January 2019.
Mobile gaming up
Fortunately, it was not all bad news, as both mobile and online gambling revenues continued to see strong growth in line with global trends.
A revamp of the company's user interface to make it fully mobile optimized as well as improved mobile banking offerings contributed to a 22% increase in digital sales year-on-year to hit $74 million, as well as a 42% hike in mobile sales.
Offshore competition, however, has been taking its toll on the state-owned operator.
A recent poll showed that nearly 60% of all new online casino accounts opened in Sweden last year were with offshore operators and not with Svedska Spel.
End of a monopoly
Svedska Spel held the country's gambling monopoly for many years, until EU regulations allowed Swedes to begin to play in any licensed online casino in the EU. As a result, Svedska Spel began losing market share and the country's leaders realized that holding on to the state-owned monopoly was a losing proposition in the long term. To address the issue, Sweden's legislature passed a reregulation of the gambling industry in 2018, which is set to come into effect in 2019.
The law allows for an 18% tax on all commercial gambling activities, age limits of 18+ for online gambling and 21+ for casino gambling and six different types of licenses ranging from $43,000 to $76,000 per year. Demand to enter the Swedish market has been strong. As of last month, the country's gambling regulator, Lotteriinspektionen, had received 60 applications for the new licenses.
At the same time, industry analysts have pointed out that the new regulations remain vague with a number of details still being held under wraps. The possibility that further regulations or new requirements for licensed operators coming into play is still quite high according to industry experts.
A rising tide lifts all boats
Despite the pending market liberalization, Svedska Spel remains optimistic that growth will continue, hinting that a rising tide raises all boats, according to acting president and CEO Marie Loob who is looking forward to the "tough competition" and being able to operate on "equal terms" with other operators.
Fortunately for Svedska Spel, under the new law which takes effect on 1 January 2019, state-owned operators will be tax exempt, giving them a leg up on the competition in terms of money available to invest in upgrades to enhance their competitive posture.
Key new partnerships
As a way to reinforce its position, Svedska Spel has entered into key strategic partnerships with a number of strong industry players. The first deal, which the company inked last month, will see Stockholm based Evolution Gaming deliver live casino offerings via its studios in Tbilisi, Georgia, the Dragonara Casino in Malta, the Grand Casino, Bucharest and the Ritz Club and Hippodrome in London.
This week Svedska Spel announced it had signed a further deal with Sweden based gaming software giant NetEnt via its sportsbook subsidiary Svenska Spel Sport. The deal will see NetEnt provide online casino games for Svedska Spel, dramatically upping the company's online offering with the latest state-of-the-art online casino games including slots, table games and specialty games such as craps and roulette. The new line of offerings is expected to go live in early 2019.
Disclaimer: All images are copyright to their respective owners and are used by USA Online Casino for informational purposes only.