After designing the fastest electric cars in the world and firing a rocket into space, what's next for Tesla? Elon Musk plans to give you a chance to play poker in the Tesla Arcade entertainment system in his fleet of cars – right behind the wheel.
Tesla Arcade
Fans of classic arcade games with the money to buy a Tesla can get their fix without leaving the car: Tesla Arcade boasts numerous retro games like Asteroids, Centipede, and Missile Command. Modern games like Fallout: Shelter are also available.
Leave it to Mr. Musk to redefine mobile gaming to include automobile gaming. However, with safety in mind, you can only play the games on Tesla Arcade when the car is fully parked. The full suite of in-car entertainment also includes video streaming directly on the dashboard.
Tencent's Worth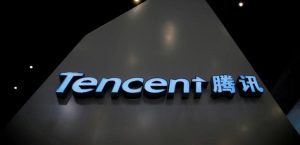 Chinese game developer Tencent purchased a 5% stake in Tesla in 2017, and now holds the keys to the software driving the Tesla Arcade. They will now provide poker power to Tesla, but only to the Chinese market at first. Proud owners of Tesla cars in China can play Mahjong and 2 poker variants. Tesla and Tencent hope to provide poker to American drivers in the near future.
While it hasn't been confirmed which 2 poker variants will grace the graceful EV screen first, we have a gut feeling that Texas Hold'em just might make it to the car casino. The software developer has its own app called Tencent Poker, so expect that app to be 1 of the 2 poker options.
Not only will Chinese Tesla owners get to put on their poker faces behind the wheel, they'll be connected to the internet while doing so. The classic arcade games (minus poker) have already been made available to the U.S. market – sans internet. The new suite of auto infotainment software will be released in the 1st quarter of 2020.
Tesla cars in China will also feature video streaming channels from the video hosting providers Youku and Bilibili.
Casino Games in China?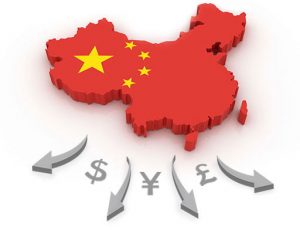 China has made no effort to hide its disdain for all forms of gambling. In fact, the large number of offshore casino destinations like Macau, Hong Kong, and Cambodia have prompted China to crackdown on visitors to these gambling havens. As SAR territories of China, Macau and Hong Kong are not bound by Chinese laws, so they can host mega-resort casinos.
However, China has already cracked down on Tencent for providing its poker software to the masses – even though people could only play for prizes, not cash. But Tencent met Tesla, and poker lives on.
So how does Tesla get away with offering casino games to Chinese drivers? Maybe the $5 billion Shanghai Tesla Gigafactory has something to do with it.
Disclaimer: All images are copyright to their respective owners and are used by USA Online Casino for informational purposes only.