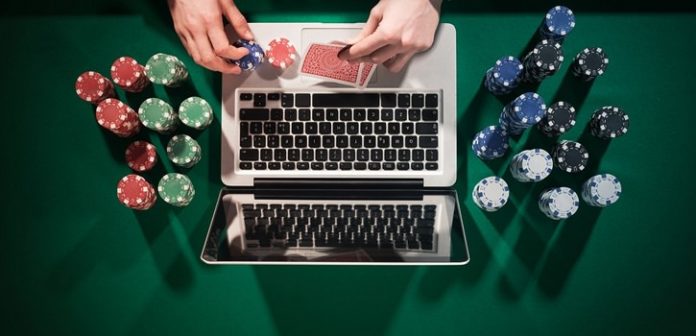 It's estimated that 1.6 billion people around the world gamble online regularly while  4.2 billion have gambled occasionally in their lives. The sheer number of people gaming online has led to a change in the gaming community. In the past, gamers would meet each other in gaming establishments, such as in casinos or at racetracks. But the rise in online and mobile gaming has grown to include sites devoted to gambling. As a result, gaming communities have formed, populated with like-minded people who look out for each other.
The Online Phenomenon
Online gambling began during in the mid-1990s, as the internet was growing in popularity. The U.S and other nations restrict online gaming but the ability of gaming platforms to operate digitally—and globally—allows players to continue gambling. In addition, online gaming becoming legal in some states, such as New Jersey and Pennsylvania. The mobile gaming industry has also skyrocketed and is projected to be the largest gaming platform within the next decade. Gaming applications have entered the hundreds of millions of downloads worldwide.
Online Gaming Groups
As computer gaming and mobile phone applications became an option, there were messaging groups and boards about gaming. Messaging groups and boards have been around since the 1980s and have covered a variety of interests. There are many successful groups catering to online gaming. Most online gaming communities act as a platform for expressing grievances and for sharing information or advice with other gamers.
One of the best-known sites is Heaven4Gamblers, a veritable clearinghouse for information on gaming websites as well as mobile gaming. The community allows gamers to post about various gaming topics, including their insights on game play online or via a mobile app. Other online gaming communities include BingoFind, AskGamblers, and the POGG.
Topics Covered in Online Communities
The online gaming communities cover a wide variety of topics,  with online casinos being a frequently discussed. Many online gaming communities review online casinos to guide players in choosing the one that suits them the best.  Reviewers also rate the loyalty programs offered by casinos including discounts and rewards, which helps gamers save money. If gamers find websites engaged in hacking, the community posts the site online, so that gamers can avoid it.
In addition, online gaming communities can review individual casino games, as well as new software releases. Gaming communities allow users to leave reviews of their experiences with mobile apps or online games. Reviews might include details about the game provider, features of the game and bonuses or free spins, along with software specifications and entertainment value.
Gaming communities also give gambling advice, serving as an information source where gamers can research any particular game they like. If they want to play a new game, users can learn how to switch to a new game, as well as the odds for games, and strategies for winning. With online gaming communities, players have found a home where they can exchange information and watch out for their fellow players.
Disclaimer: All images are copyright to their respective owners and are used by USA Online Casino for informational purposes only.