The Philippines gaming industry couldn't be doing any better. It's one industry that has never experienced issues, it continues to thrive despite economic upheaval, and it's growing faster than almost every other industry in the country. Gross gaming revenue (GGR) from the Entertainment City casinos reached USD$1.09 billion in the third quarter of 2019 – a stunning 20.8% increase from last year. Entertainment City owns four resort casinos: Solaire, Resorts World, Okada Manila, and City of Dreams. Together, these four casinos account for 76% of all revenue generated by brick-and-mortar casinos in the Philippines. 
The rest of the money comes from small casinos located outside Manila. These tend to be basic casinos rather than resorts, and some are located in harder-to-reach destinations. PAGCOR runs its own Casino Filipino casinos in different cities around the country, which account for a smaller percentage of earnings that add to the total yearly gambling revenue. 

Gambling in the Philippines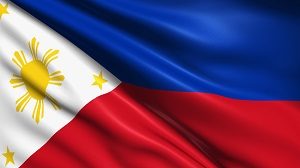 Gambling has been popular and legal in the Philippines since the 16th century. Most common forms of gambling are legal, with a few rules and regulations put in place for some areas of gambling. Casinos have always been considered legal gambling venues in the Philippines, and so are sweepstakes, lotteries and a number of street games such as mahjong and sakla. These games are usually played in parks, street corners or even in bars and cafes – even when money is exchanged, these are considered legal. 
In addition, the Philippines' gaming industry also regulates e-bingo sites, e-gaming cafes and betting shops where gamblers can test their luck on electronic devices.  
On the other hand, jueteng – a form of local lottery – has been illegal since the Chinese introduced it into the country a few centuries ago. Interestingly enough, former Philippine President Joseph Estrada was accused in the year 2000 for profiting from jueteng payouts – and while this couldn't be proven, it led to a major political revolution which in turn, led to the resignation of Estrada.  
Gambling is managed by the Philippine Amusement and Gaming Corporation (PAGCOR), which decides what's legal and illegal. It also runs its own casinos and regulates privately-owned gambling establishments. While the new president Rodrigo Dutertedent originally said he would focus on closing online gambling firms starting in 2016, he later clarified he had meant gambling companies that were not licensed by PAGCOR and were, as a result, operating illegally. 
VIP Offerings 
The Philippines is seeing a major group in a type of gambling aimed exclusively to high rollers. Known as Junkets, these "gambling tours" are tailoring high spenders that were once heading exclusive to Macau but are now rethinking their strategy. Since Macau introduced a smoking ban and other specific limitations on how their casino resorts operate, Chinese gamblers are moving on to other destinations where they can get VIP treatment without having to give up any of their vices.  
The four Entertainment City casino resorts are heading the VIP market – which makes sense given their massive size. Okada Manila alone has almost 400 tables and over 2,700 slot machines, plus a number of offerings that make the place perfect for VIP players who want to be pampered. Newer resort casinos are under construction or being renovated to appeal to high rollers. For example, Westside City Resorts World, now in the works, will be a massive multi-billion-dollar complex that will be not only large in size, but also in amenities including an amusement park, an entertainment complex, the Nayong Filipino cultural theme park, and much more. 
Disclaimer: All images are copyright to their respective owners and are used by USA Online Casino for informational purposes only.