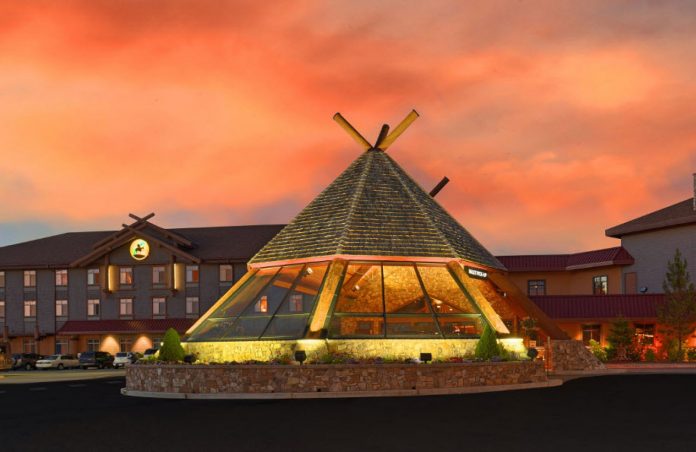 While Arizona's tribal casinos saw total gambling revenues drop in 2016 for a number of reasons, a surge in non-gambling revenue contributed substantially to the bottom line to push up total revenue to $2.23 billion for the year, according to a recent report.
According to Casino City's Indian Gaming Industry Report, of the 28 states with American Indian gambling, Arizona ranked as one of eight that saw revenues fall. Overall, tribal casinos nationwide saw an increase of 3.9% in total gambling revenue and 8.2% increase in non-gambling revenue in 2016.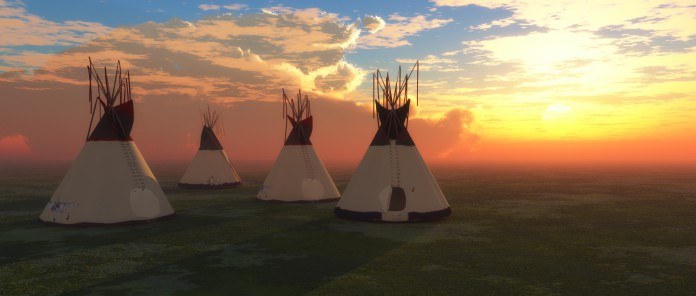 With overall gambling revenue showing slower growth in 2016 than in years previous, analysts attributed the drop to a slowing of the national economy.
"I can definitely tell you the economy was a big factor and not just in Arizona … but across the country," said Alan Meister, author of the report and economist at Meister Economic Consulting. "Income was down in 2016 versus 2015, and that is the main key driver of casino spending by patrons."
Arizona saw total gambling revenues in 2016 hit $1.902 billion with non-gaming revenues, namely hospitality and entertainment services including lodging, restaurants and retail in at $328 million. 2015 gambling revenues came in at $1.905 billion and non-gambling revenues at $301 million.

Overall growth steady nationwide
Irrespective of the decline in certain states, the numbers overall pointed to steady growth in tribal casino revenue since the end of the recession driven by the 2007-2008 financial crisis. Total gambling and non-gambling revenues in Arizona climbed to $2.27 billion to come in just under the pre-2007 recession peak, according to the report's author.
"Over the past five years, the Arizona gaming revenue side has declined slightly this past year, it had two pretty flat years, but it had two decent years," Meister said. "And if you look at the past five years in terms of non-gaming revenue, it's very strong."
The upward climb in non-gaming revenues seen in Arizona was also indicative of a nationwide trend, as tribal casinos across the 28 states that allow for American Indian gambling facilities have worked to expand their non-gaming offers, including lodging capacity, retail space, entertainment and dining options.
"In Las Vegas, our gambling revenues were declining compared to non-gambling revenues because we were diversifying so much with entertainment and non-gaming amenities. And I think you're seeing that as well in the tribal communities," said Jennifer Roberts, associate director at the International Center for Gaming Regulation at the University of Nevada in Las Vegas.
Increasing competition
According to Dennis Hoffman, a professor of economics at Arizona State University's W.P. Carey School of Business, it is essential for both tribal and non-tribal casinos to continue to expand their range of non-gambling offerings if they hope to expand their customer base in rapidly saturating and highly competitive markets.
"In order to drive increases … you have to have new, innovative experiences for customers to be attracted to. And it sounds to me like they're holding their own. They're doing fine, but they're not doing anything different that would change the customer base," Hoffman said as reported by Arizona's Cronkite News.
Even as the overall U.S. economy continues to improve, Hoffman noted that competition from other entertainment options, from things so simple as people deciding to go out to dinner to people deciding to drive to Las Vegas for the weekend, were driving revenues down despite the improvements in the economy nationwide.
In terms of aggregate numbers, in the period covered by the report, the number of tribal casinos in Arizona grew to 25 in 2016, up from 25 the year before, even as the total number of table games on offer declined slightly.
With data for the 2017 report still being collected, Meister noted that preliminary state tax data relating to tribal casinos indicated continued growth.
Tribal casinos in Arizona paid out $94.3 million to the Arizona Benefits Fund for the 2018 fiscal year, an increase of $89.8 million over the 2017 fiscal year, according to statistics provided by the Arizona Department of Gaming.
State law requires tribal casinos to pay out a share of their profits on a sliding scale to the state's Benefits Fund, with the tax revenue bring used to fund local schools, tourism, emergency services, and wildlife conservation among other public service activities. Local governments also receive a percentage of tribal casinos' profits.
Possibility of sports betting boost
With the Scottsdale based Talking Stick Resort casino set to remain closed through September after severe rains cut power and caused extensive damage, Roberts explained, "One of the concerns with the next year, we also have the closure of one casino. So that may affect the overall revenue numbers. I still think you're going to see increases because now tribes are looking at sports betting as an additional amenity."
The U.S. Supreme Court opened the doors to nationwide sports betting earlier this year after it overturned the Professional and Amateur Sports Protection Act (PASPA) in the case of Christi vs NCAA.
In overturning PASPA, the court left the possibility of legalized sports betting up to each individual state.
While sports betting is still technically illegal in Arizona until the legislature drafts a new law allowing for it, Arizona state Gov. Doug Ducey has spoken of the possibility of opening the state's tribal casinos to legalized sports betting by amending the Arizona Tribal-State Gambling Pact, a compact approved by the state's voters back in 2002.
In applauding the U.S. Supreme Court decision, Gov. Ducey Tweeted back in May, "This ruling gives Arizona options that could benefit our citizens and our general fund."
Arizona law currently bans all forms of gambling with the exception of lotteries, horse racing and tribal casinos on Native American Indian lands.
Disclaimer: All images are copyright to their respective owners and are used by USA Online Casino for informational purposes only.