There are a lot of blockchain programs out there. While many people have startup blockchains, not all are successful. Tron blockchain appears to be one of the most successful.
Launched in June 2018, the blockchain saw $1.6 billion in volume for the first quarter of 2019. Experts could connect much of the activity to DApps on the blockchain. The term DApps is short for decentralized applications. Like the apps you get on your phone, DApps allow you to play games. DApps related to gambling drove the blockchain to record volume.
What is Blockchain?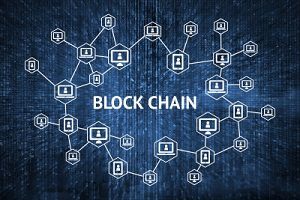 Blockchain is the term for a decentralized ledger system online. Instead of one person controlling one ledger, a decentralized ledger allows everyone to participate in the system. This means the ledger records all transactions on the blockchain and makes them visible to everyone.
Blockchain creators made the technology for several reasons. First, they wanted to prevent banks and other financial institutions from having complete control of people's money. Blockchain creators see the government-controlled banking system as a monopoly. They wanted to make money and accounting more accessible. Blockchain creators also wanted to be able to create a currency and accounting system online without government interference.
The Entrance of Tron
Tron began as an offshoot of Ethereum, which is itself a well-known blockchain. Tron's creator, Justin Sun, is a bit controversial because of his connections to the Chinese government. Sun has maintained he created the blockchain for gambling. He has stated many people in China love to gamble, but the Chinese government prohibits online gambling. Blockchain and DApps allow people all over the world to gamble without revealing any personal information. That's because they can use an e-mail address in place of their names. They can also make up a name to use. Many people have recognized Sun's genius. He is currently in the nomination process for a Nobel Prize in Economics. The goal of Tron was to build a platform to launch applications. In the year since its creation, Tron has separated from its parent company and has become independent.
DApps on Tron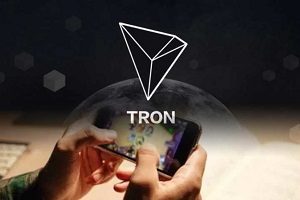 The DApps on Tron have proven to be especially popular. The platform has about 432,000 users. There are now thousands of DApps on the Tron platform. Sixty-four percent of them are related to gambling. Experts have estimated there are $102 million in transactions on Tron every day. This figure demonstrates how popular the platform is. EOS DApps are generating approximately $16 million each day. Ethereum DApps are generating approximately $4 million each day after the majority of them moved to Tron.
Tron's most successful DApps are all related to gambling. Tron research shows that 27 percent of its gambling DApps are casino games. Thirty-six percent of Tron's gambling DApps are considered high risk. This means the games give big payouts. However, there is also a big risk for the players. Thirty-seven percent of Tron's DApps fall into both categories. This means a player can choose whether to make the game high risk.
Currently, the most popular DApp on Tron is Gakex. It is a gambling DApp with a number of games to play. Gakex averages 5,000 users a day. It takes in an average of $25,000 per day in bets. The volume of the app within the last seven days is more than $250,000. With numbers like these, it is easy to see why DApps on Tron are popular with gamers around the world. The game pays out winnings in tokens, but the tokens are easily exchanged on Tron's platform. Some gamblers choose to cash out their winnings. Other gamblers choose to leave the money on the blockchain to earn dividends.
Disclaimer: All images are copyright to their respective owners and are used by USA Online Casino for informational purposes only.