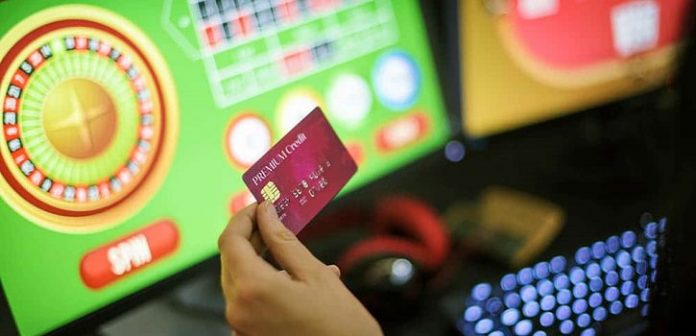 The Labour Party wants to pass regulations banning U.K. citizens from using credit cards to place bets or gamble online. It also wants to ban them in bet shops. This is part of the United Kingdom's efforts to crack down on gambling.
The party believes banning the use of credit cards would help the "epidemic" of addiction. However, gaming companies say new regulations will greatly harm an industry that puts millions of dollars into the U.K.'s coffers.
The History of Gaming in the U.K.
The United Kingdom has many different forms of legalized gambling. The nation has many casinos that are primarily located near tourist centers, such as London and Edinburgh. The casinos encourage gamblers to play a variety of games, including poker, slots, blackjack, craps, roulette, and baccarat. There are video poker machines all over the country. And, it is these video poker machines that have been the focus of much scrutiny. Many social welfare advocates have said it's the video poker machines that cause people to constantly bet. They hope to win the jackpot that a machine has.
Labour's Proposals
In addition to banning the use of credit cards to place bets, the Labour Party wants more legislation. First, the party wants to ban gambling companies from certain types of sponsorships of sports teams. For example, under the proposed laws, sports teams cannot sponsor soccer jerseys. That would be advertising. And, the players wear the jerseys for the entire game.
The party is already trying to ban all advertising by gambling companies during live television games. The party based its ban partly on the research done by the Guardian during World Cup play this summer. The Guardian found there were at least 90 minutes of gaming advertising that children could see. Advertising and television executives have countered it would be impossible to ban all advertising for gambling. Many people stream or watch online, they said.
The Labour Party has also said it wants all gambling companies to pay a mandatory levy on all their revenue. The levy would fund research on gambling, educational programs, and treatment for gambling addiction. Previously, the government asked the gaming companies to contribute voluntarily to the fund. But, many companies, especially those that are offshore and do business in the U.K., haven't paid into the fund. The Labour Party has already passed legislation to reduce the maximum stakes on fixed-odds betting terminals to $3 a spin. Currently, it is $130 a spin.
The Use of Credit Cards
According to the Labour Party, a credit card ban means a gambler cannot spend as much money. On-site gaming stations would be able to have players use other forms of transactions to gamble. Online casinos and sportsbooks will feel the ban's effects more strongly. Industry researchers have said they will lose between 10 percent and 20 percent of their business if the law passes. That amounts to approximately $11 billion per year.
The party said reducing the opportunities for financing gambling debt on credit cards will help people with their gambling problems. Currently, there are approximately 430,000 problem gamblers in the United Kingdom. However, critics have noted that if gamblers want to gamble, they will find a way. Gamblers still have the opportunity to get a cash advance on their credit cards. And, they can either deposit the money into their online gaming accounts or take it to an on-site gambling house. Many assume some of the Labour Party's agenda will pass. But, some people are unsure if all of it will make it out of Parliament.
Disclaimer: All images are copyright to their respective owners and are used by USA Online Casino for informational purposes only.