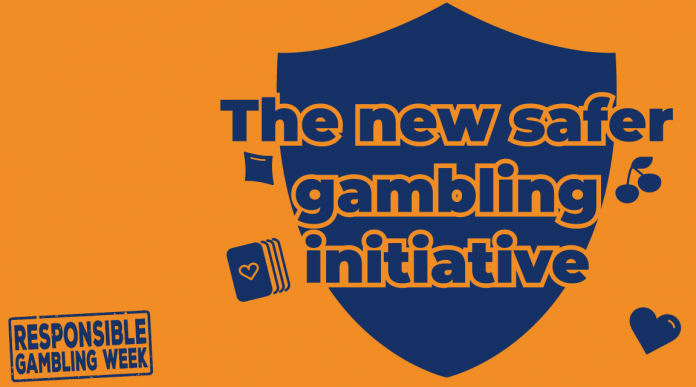 The UK's annual gambling education initiative has been renamed from Responsible Gambling Week to Safer Gambling Week. The new title will reflect a renewed focus on awareness and safer gambling practices.

What's in a Name?
Each nation deals with the topic of gambling in a slightly different way. Some ban it outright, as in China, while others allow exceptions, like in Nevada, New Jersey, and tribal casinos in the U.S. But the UK has been running its annual Responsible Gambling Week for four years now, with much success.
But now it's time for a new slogan: Responsible Gambling Week will become Safer Gambling Week beginning in November 2020. UK gambling regulators have slung around the tagline "let's talk about safer gambling" for years; now it's becoming the main message.
The new focus will aim toward awareness and education about safer gambling, rather than dealing solely with problem gambling or gambling addiction. By having a conversation about safer gambling, UK gaming regulators hope to create a positive environment for responsible, and yes, safer gambling.
Focus On Awareness
The UK's Betting and Gaming Council (BGC), Bingo Association, (BA), and the British Amusement Catering Trade Association (BACTA) work together to organize the yearly safer gambling initiative. Over 100,000 staff members from the gaming industry organize conventions, advertising campaigns, and educational seminars on the importance of safe gambling practices.
Industry analysts noted an increase in online gambling during the coronavirus lockdown, when many bored people were stuck at home for months. Gaming regulators feared that a 'captive audience' may be at higher risk for developing gambling disorders.
The BGC is committed to driving up standards and promoting safer gambling," BGC chief executive Michael Dugher said, "Our members are determined to raise standards and as part of this year's campaign can point to significant changes that we have introduced, including new cooling-off periods on gaming machines, substantially increased funding for research, education and treatment; a 'whistle to whistle' ban on advertising during sport; new ID and age-verification checks, and a ban on betting with credit cards."
Dugher addressed the coronavirus lockdown specifically as well. "During the COVID-19 outbreak, we have published a 10-pledge action plan to promote safer gambling, while our members also voluntarily agreed to remove TV and radio gaming advertising, replacing their slots with safer gambling messages or donating them to charity," he announced. "As businesses emerge from lockdown, I'm looking forward to this year's Safer Gambling Week being a tremendous success."
Disclaimer: All images are copyright of their respective owners and are used by USA Online Casino for informational purposes only.