US Bets, which has seen success as a resource for gambling news in the United States, has purchased the rights to Sports Handle, the company announced earlier this month. US Bets stated that with the acquisition, it hoped to increase its gambling foothold in the industry with sportsbooks. This is especially important for the company, given the increased interest in sports bets in the United States. The Supreme Court recently ruled that states should be allowed to decide for themselves whether or not to allow sports gambling. Since the Supreme Court ruling, several states have decided to allow sportbooks in their states. While Nevada already had single sports betting, other states (New Jersey, Delaware, Rhode Island, Pennsylvania, West Virginia and Mississippi) are new to the venture.
About US Bets
US Bets began as a blog by people who were knowledgeable about casino gambling. The people who began the blog transitioned it to a website. The site offers news about the casino gambling industry, both online and on-site gambling. US Bets have gained a reputation for rating and reviewing casinos and casino sites. Gamblers have relied on betting ratings and information in order to make reliable choices when they want to gamble. While the company originally began with a focus on gambling in the Northeast, US Bets has expanded its coverage to include reviews of gaming and ratings of casinos all over the United States. US Bets owns several different websites under its domain. These include NJ Online Gambling, which covers casino gambling in the Garden State. They also own the popular PennBets site, which is a gambling rating website for Pennsylvania.
Sports Handle
Like US Bets, Sports Handle was launched as a site for gamers. However, the website has developed original content about legislative affairs and government regulation for the sports book industry itself. The site also has content for sportsbook consumers, including features on particular sportsbooks, and analysis of different sportsbooks in the United States. Sports Handle has several different websites under its domain.
The Acquisition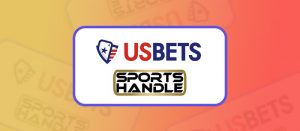 Both the Sports Handle founder and editor, as well as the deputy editor of the site, will move over to the new company. The Sports Handle site will essentially remain the same for now, but it may change as it moves to the portfolio of domains under US Bets.
The CEO of US Bets, Adam Small, said that because of the changing landscape in sports betting, it was important to have experts in news and analysis of sportsbooks as partners. This is especially true because the projections for growth in sportsbooks are high. Gambling experts expect that the market for sportsbooks is only going to become larger. It is expected that there will be at least 20 states with sportsbooks legalized by 2020.
The Sports Handle brand is expected to figure prominently in the growing industry, especially since the site has been rating and reviewing sportsbooks for many years. The site will continue to be both a resource for sports industry insiders as well as consumers who want more information about sportsbooks. Many Americans want to increase their knowledge of sportsbooks as more and more states allow gambling and sportsbooks. Experts have estimated in the past that illegal sportsbook wagers amount to $175 billion in income for offshore companies and illegal bookmakers. As the industry continues to become more standardized, there will be a greater and greater need for sportsbook information on legitimate, reliable, sportsbooks in the country. Ratings systems and information will continue to be important. Sports Handle appears to be a good investment for the US Bets brand as they expand their reach into sports betting information.
Disclaimer: All images are copyright to their respective owners and are used by USA Online Casino for informational purposes only.